New Nokia 3310 design rumored to stay similar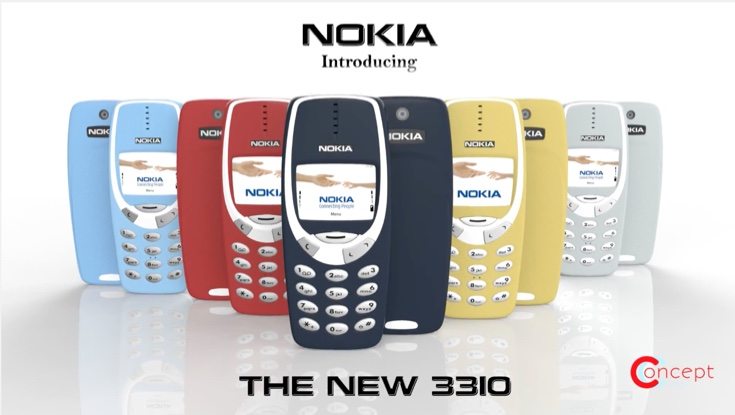 It takes a rare brand to get consumers excited over a feature phone. Nokia has managed to do just that with news of the new Nokia 3310. After a series of concept renders, it's time for some rumors as a new one suggests the Nokia 3310 design will remain largely the same.
Despite how it may look to some youngsters today, the Nokia 3310 was an extremely popular smartphone. Many of us still have them in drawers, and it was a fan favorite when it came to customizable cases back in the day. That's partly why consumers are excited about the new Nokia 3310 although many assume it would get an upgrade in the design department. Well, that may not be the case.
According to a rumor from the Far East, the new Nokia 3310 design will largely remain the same. That means it's going to stay in the feature phone class but is tipped to be a little skinner and lighter than the old models. That said, one component will be upgraded. The display is tipped to be a full color panel this time around but now HQ although it will be larger. As you would expect, there will also be a wide variety of colors available at launch.
Today's new Nokia 3310 rumor may not be the most exciting and we certainly don't know if it is true. It more than likely is considering we didn't think HMD would change the classic as there is still a large market for feature phones. Unfortunately, we don't know if third-party manufacturers will jump on the case train again, but hope that will be the case as some of us wouldn't mind having their old lightning bolt covered Nokia 3310 back.
Are you willing to pick up a feature phone again or have you moved too far past that stage?
via – Gizmochina     source: Vtechgraphy