EFL Cup Man Utd lineup vs Southampton via MU Live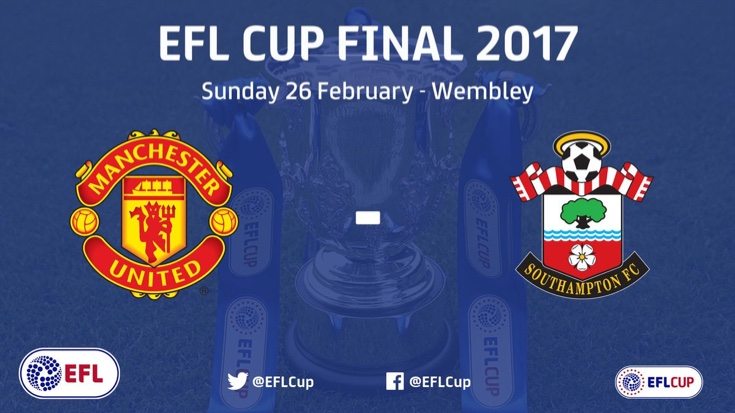 Red Devils fans are eagerly anticipating today's EFL Cup final match, with a real chance of the club bringing home the silverware. Manchester United vs Southampton kicks off at 4:30 pm and supporters want to know Jose Mourinho's starting eleven as soon as possible. A good way of finding out the official EFL Cup Man Utd lineup today vs Southampton via the MU Live app. It's a free app so why not give it a whirl.
Before the match begins there's a massive amount of buzz regarding the starting lineup and team news. The potential Manchester United lineup today includes the formidable Zlatan Ibrahimovic with Antony Martial and Juan Mata also likely. Meanwhile David de Gea could be back in goal. Unfortunately Mourinho has already confirmed that Henrich Mkhitaryan won't be playing because of a hamstring injury. On the other hand Wayne Rooney has been confirmed for some involvement although might not make the starting eleven.
Using a mobile app can be one of the best ways of having the latest information about a match at your fingertips. The MU Live – Manchester United News app for Android smartphones and tablets has just been updated while the iOS version for iPhone and iPad received an update at the end of last month. The app avoids the need to trawl the Internet for all the latest breaking news, as it gathers together all you need from a variety of sources.
It's a great app for Manchester United fans and offers a wealth of useful features. These include match reviews, player profiles, and photo and video highlights, as well as the EFL Cup Man Utd lineup vs Southampton as soon as it's confirmed. Notifications are available and are easy to set up. These offer match announcements (with an option to receive them 15 minutes, 30 minutes before, or an hour before), goals, yellow and red cards, results, and breaking news. Another useful feature for today will be the Man Utd vs Southampton live score.
Will you download this free Manchester United FC app to be informed of the EFL Cup Man Utd lineup today vs Southampton? Drop us a comment in the box below to let us know if you enjoyed the app or not?
MU Live – Manchester United News for Android
MU Live – Scores and News for Manchester United Fans for iOS