Microsoft Game Pass will offer up unlimited gaming for $10 per month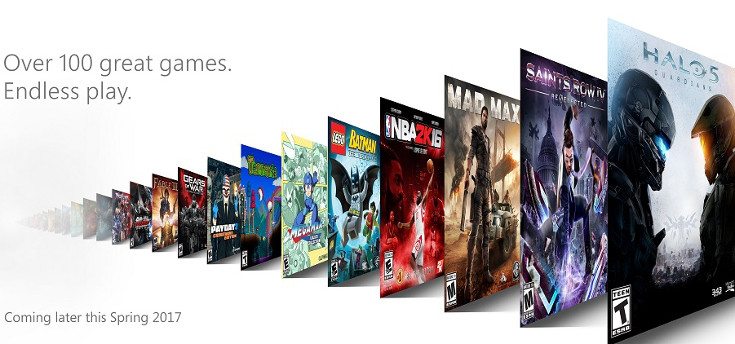 We have some amazing news if you are a gamer on the Xbox platform. Microsoft Game Pass is official, and it is a new subscription-based service that will let you game until your eyes pop for only $10 per month.
When it comes to streaming media, Netflix is at the top of the heap. Nobody else is even close, and there is no equivalent on the gaming side of things. Several companies have tried, but only a few have succeeded to a degree. That's why shops like Gamestop are still so very popular these days. Well, bad news for Gamestop and good news for gamers that love to stream as the Microsoft Game Pass seems like an awesome addition to Microsoft's arsenal.
Microsoft Game Pass will offer up access to over 100 Xbox one games and backward compatible Xbox 360 games. They did not give us a full list of the initial batch of games, but they will rotate on a monthly basis like Netflix, Hulu, and the rest. That said, they did mention a few of the titles including Payday 2, NBA 2K16, Halo 5 and Soul Caliber II. Those are solid, and while we know there will be some indies, it looks like there will be top-tier games as well.
If you are concerned about bandwidth, don't be. The Microsoft Game Pass service will allow you to download titles to your Xbox, so bandwidth won't factor in unless it's online. As a bonus, any add-ons offered will be available at a discount along with the games themselves. In other words, if you like what you're playing and want to purchase, you can do it seamlessly without losing progress or any perks.
The Microsoft Game Pass program will enter its Beta phase today with a limited roll out of titles. They plan to open thing up in the spring to members of their Xbox Insider Program with a full launch set for some time after if all goes according to plan. The service will set you back $9.99 a month, which is a steal if the selection is solid.