Samsung Galaxy X concept with specs looks stunning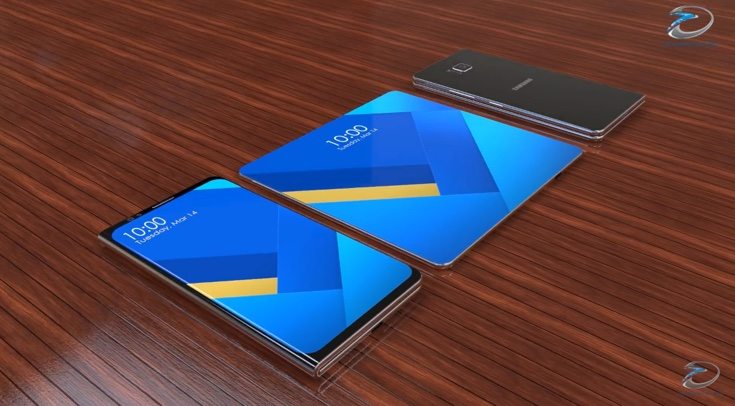 There have been rumors about a new Samsung foldable smartphone dubbed the Galaxy X for many moons now. Leaks have suggested the phone will release this year and now a new design vision for it has appeared. This foldable Samsung Galaxy X concept includes specs and looks stunning. We've included some images here but you can see it in its full glory in the video below.
An earlier leak tipped a Q3 or Q4 Samsung Galaxy X release and a 4K display for the device. That has left the field wide open for talented concept designers to create their ideas for how the phone could look. Today's foldable Samsung Galaxy X concept comes from TechConfigurations and was inspired by the leaks so far. We wonder how close this could be to the real deal when it finally arrives, and this is certainly enough to get our mouths watering.
The phone is stylish enough when folded but really comes into its own when unfolded into tablet mode. As you can see this handset is clad in metal and glass and it has some really nice design touches. We rather like the fact that when folded it has a straight edge on one side with a gently rounded edge on the other. Of course when unfolded this means it has rounded edges on all four corners. It has an ultra slim design that's 7.5mm thick when folded or just 3.25mm thick in tablet mode.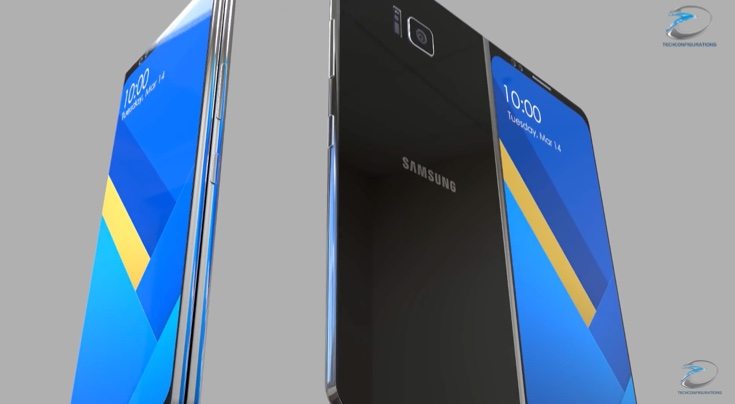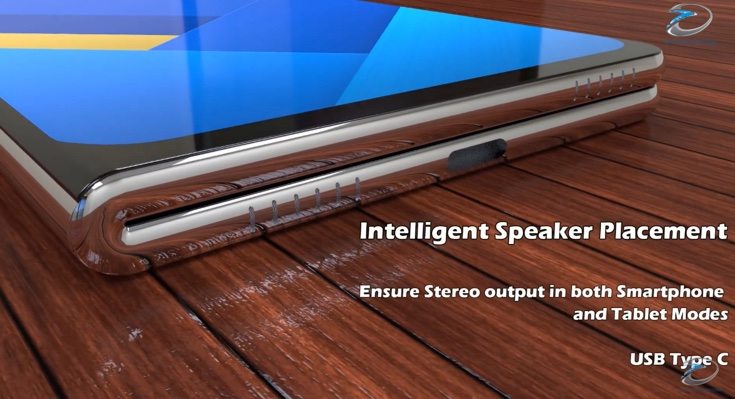 To save us having to imagine the specs and further features that might go with this Samsung Galaxy X, the designer has fortunately provided what they think could be included. When folded the phone has a 5-inch AMOLED display with QHD resolution. Alternatively when unfolded it has a 7-inch AMOLED display with 4K resolution. It packs a Snapdragon 835 processor with Adreno 540 graphics. It comes in 6GB or 8GB RAM options as well as 64GB or 128GB of internal storage.
The smartphone has a 12-megapixel rear camera module featuring OIS, PDAF, and 4k video capture. Meanwhile at the front it has an 8-megapixel sensor with ultra wide-angle lens. The device includes a display integrated fingerprint scanner, wireless charging, and iris scanner, and offers the Samsung desktop experience. It also features intelligent speaker placement to ensure stereo output in both smartphone and tablet modes. It almost goes without saying that the device is dustproof and waterproof to IP68 certification standard.
We see numerous design ideas for upcoming devices and have to say that this is one of the best we've seen for a while. To us this Samsung Galaxy X concept is a pure delight but we'd really like to know what you think? If the genuine article turns up looking like this, would you want one?
Source: TechConfigurations (YouTube)