Xiaomi Redmi 4A vs Intex Aqua Trend Lite specs and price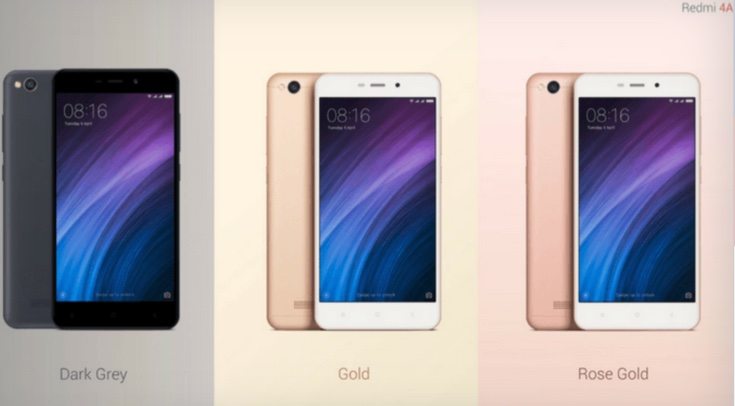 The smartphone market in India is jam packed with devices but there are always new ones arriving. Two further additions were launched today with the introduction of the Xiaomi Redmi 4A and Intex Aqua Trend Lite. Both are 4G VoLTE, dual SIM budget smartphones with similar prices, so we've checked out how they compare. Take a look at our Xiaomi Redmi 4A vs Intex Aqua Trend Lite specs and price shootout to find out.
The Xiaomi Redmi 4A launched in China late last year and will release in India from March 23rd. Some readers may remember the Intex Aqua Trend that arrived back in 2015, and the new Intex Aqua Trend Lite is a more affordable option. So how do these two new smartphones for the Indian market stand up against each other and which might be best for you? You may think that considering the prices they would have similar specs. However with the Xiaomi Redmi 4A vs Intex Aqua Trend Lite that may not be the case.
Processors
The Xiaomi Redmi 4A is powered by a 1.4GHz Snapdragon 425 quad-core processor with Adreno 308 graphics. The Intex Aqua Trend Lite has a 1.25GHz MediaTek MT6737M quad-core processor with Mali T720 graphics.
Display
The Redmi 4A has a 5-inch screen with HD resolution of 1280 x 720. The Aqua Trend Lite also has a 5-inch display but with FWVGA resolution of 854 x 480.
RAM and Storage
The new Xiaomi phone has 2GB of RAM and 16GB of internal storage that's expandable via microSD to 128GB. Meanwhile the new Aqua smartphone from Intex has 1GB of RAM and 8GB of internal storage, expandable via microSD to 32GB.
Camera set-up
The Redmi 4A is equipped with a 13-megapixel rear camera with LED flash, while at the front there's a 5-megapixel camera module The Aqua Trend Lite has just a 5-megapixel rear camera with dual LED flash. It has a 2-megapixel front-facing camera, also with LED flash.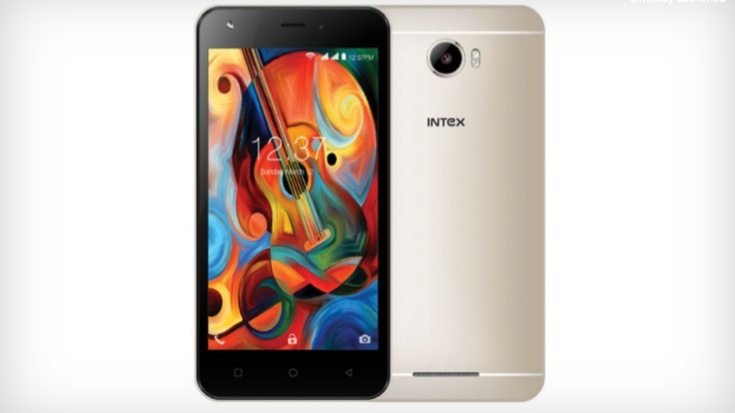 Battery
The Xiaomi Redmi 4A has a 3120 mAh battery. The Intex Aqua Trend Lite has a 2600 mAh battery.
Connectivity
Both phones support 4G VoLTE, WiFi 802.11 b/g/n, and GPS. The Redmi 4A has Bluetooth 4.1 while the Aqua Trend Lite supports Bluetooth 4.0.
Operating System
The Redmi 4A runs the Android 6.0 Marshmallow-based MIUI 8 that is likely to be upgraded to Android Nougat. The Aqua Trend Lite runs Android 6.0 Marshmallow and is less likely to receive the Nougat update.
Color Options
The new Xiaomi Redmi smartphone will be available in Gold, Rose Gold, and Gray colors. The Aqua Trend Lite will be offered only in a Champagne color.
Price
The Xiaomi Redmi 4A price in India is Rs. 5,999. The Intex Aqua Trend Lite price is slightly cheaper at Rs. 5,690.
Other factors to consider are individual preference of design, further features, and after-sales service. However, looking at the specifications we'd recommend spending a little more for the Xiaomi Redmi 4A if you can. For the relatively small extra price just a few of the benefits are higher display resolution, more storage, better cameras, and higher battery capacity. After comparing the Xiaomi Redmi 4A vs Intex Aqua Trend Lite specs and price, which are you more likely to buy?