Text Now App Review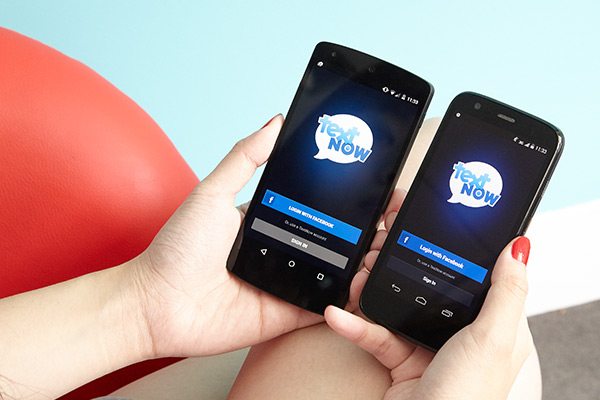 Text Now App is a texting app for both iOS and Android devices. It can be used on your PC or Mac too. It is an affordable solution to get a phone line and use it across many devices. If you are looking for a way to communicate with your loved ones while saving a lot of money, then this app is for you.
TextNow offers unlimited talk and text starting at just $19 a month. The plans available for this solution are so affordable because it prioritizes Wi-Fi connections over cellular data. It allows you to make calls and send messages over Wi-Fi network whenever available. With the help of this mobile app, you'd be able to use your phone number to text and call your friends from your iPod, tablet, or even laptop.
How Text Now App Works
TextNow is actually a service, a hybrid, cloud-based carrier. It works together Wi-Fi and cellular networks so you'd be able to communicate with your friends. This kind of service sounds familiar, that's because Republic Wireless and FreedomPop have the same kind of service. But TextNow is kind of different because it uses a cloud-based approach. This allows you to get a phone number just by downloading the text now app.
In fact, you could transform your iPod into an iPhone by just getting a U.S. phone number. But if you decided to get TextNow's phones, you'd be able to text and call over a cellular connection. By using this number to sign into TextNow app, you can easily message your contacts from virtually any device.
When you're not on Wi-Fi, TextNow piggybacks on Sprint's network which I have found to be sluggish in most American cities. So if you're looking for a texting app through which you can communicate with your contacts for free, TextNow certainly is a good choice. It offers fun customization options and the few ads at the bottom of the screen are tolerable (you can pay to have the ads removed though). Here, you can set a custom wallpaper for your conversations using the photos in your image library. You can also customize your sound notification options for all your messaging sessions, and make each text conversation a slightly different experience.
Bottom Line
Just so you know, Text Now App doesn't text or make calls from your regular phone number. If your contact information does not show up when you text someone, you need to identify yourself. It is supposed to assign you a random phone number from any area code that you choose. However, during my tests, it assigned phone numbers from outside the area code I requested. This may not be a perfect replacement for a full-blown carrier. But then again, if you are heavily dependent on texting and want an option of making calls over your cellular connection, Text Now is a good choice. However, calls didn't connect consistently enough, and I experienced call quality issues when moving from Wi-Fi network to cellular data and vice versa.
Source: CNet