How to Set up an Android IPTV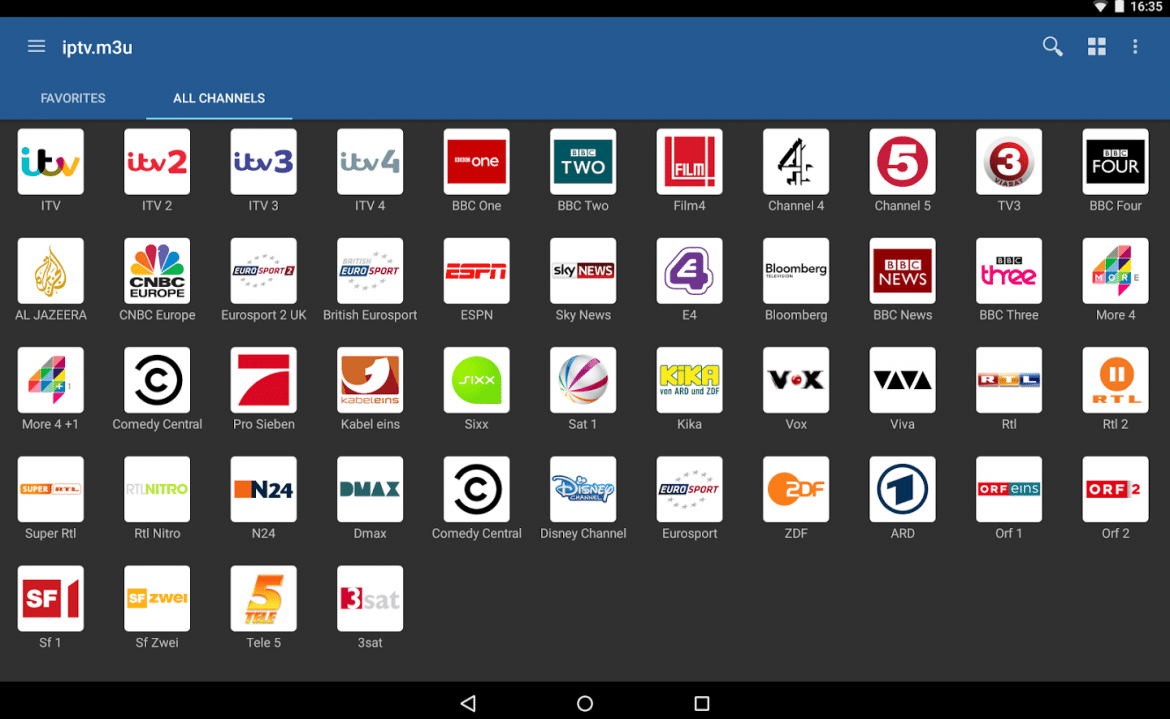 Here's an article on how to set up your very own Android IP TV. Before we begin, there are various factors to consider.
Determine if your Streaming is Unicast or Multicast:
Open your m3u playlist in any Text Editor (notepad, notepad++). You will see the channel information and hyperlinks. See example image below:
Check the links. If it begins with HTTP:// it means that you have Unicast Streaming and if it begins with udp:// or udp//@  it means that the streaming is Multicast.
Set up an Android IPTV for Unicast Streams:
If your streaming type is Unicast and, you don't have to worry because most Android devices can receive unicast data just fine. All you need is to install appropriate apps to watch TV seamlessly on your Android device.
IPTV App
IPTV app is an app that can make your IPTV watching experience smooth and easy. I recommend this one and you can download this app from the link below.
Google Play Link: https://play.google.com/store/apps/details?id=ru.iptvremote.android.iptv
Upon downloading and installing, open the m3u playlist. This will serve as your remote to open channels from that playlist. This will also come in handy for watching multicast streams.
MX Player:
This is a good media player for Android devices. It can run almost all media formats. For more information, have a look at the following app link below:
Google Play Link: https://play.google.com/store/apps/details?id=com.mxtech.videoplayer.ad
Both these apps are a perfect combination for watching IPTV on Android.
Set up an Android IPTV for Multicast Streams:
Just a heads up. Not all Android devices support Multicast. You need to check first whether or not your Android device support Multicast streaming.
How to check if your Android device supports Multicast:
According to Alexander Sofronov, a Developer for IPTV and IPTV Pro, multicast option for Android devices is disabled by default:
"It looks like for some devices Linux kernel is compiled with the CONFIG_IP_MULTICAST option disabled, that's why they don't support multicast. To check that you can check if you have /proc/net/gimp file on your device. If you don't have this file this means that your device doesn't support multicast"
So here is how you can check your Android device supports multicast or not. You need to download a File Manager app (I recommend Root Browser) to check if /proc/net/gimp exists on your Android device or not. For more information, read this article on Google Code.
Setup an Android IPTV for Multicast Streams:
If your device supports Multicast streams then it is a no-brainer for you! You can simply open UDP streams directly in your Multimedia Players like MX Player or VLC Player for Android.
To make your life a lot easier, we suggest that you install the IPTV app by Alexander Sofronov and use it as your remote / playlist for viewing your Multicast streams.
Setup an Android IPTV for No Multicast:
Now, here's the most tricky part of TV setup. If your Android doesn't support Multicast or Unicast streaming, there's a workaround for it.
What You Need:
An Android Phone / Tablet
A computer/laptop on same network as your Android device
In this workaround, we need to use a computer that will serve as a Proxy between UDP and HTTP. This PC will listen to UDP requests from your mobile device and convert it to HTTP and pass to the phone.
For this solution, you need a software called UDP to HTTP Proxy installed on your PC or Laptop.
Before downloading the software, you need to know the IP assigned to your computer by your router (Local IP Address). You can follow this article by life hacker to know how to go about it.
UDP-to-HTTP Proxy Application in Action:
Download this application from this link and install it on your PC.
Run the application. From the first two drop down boxes, select your Local IP address and then from System Service mode, select Start.
Open IPTV App on your Android device. Go to Settings and open UDP Proxy Settings.
Select Use proxy (recommended). In IP Address or host name field, type your Local IP address and in Port, enter 7781.
Press OK, Load m3u Playlist, and Enjoy Live TV.
I think that we have covered almost all aspects of setting up your very own Android IPTV. Still, if you feel like we missed something, go ahead and point it out in our comments section below.
Source: TecnoDoze