iPhone 7 Water Test: How Apple's New iPhone Holds Up When Submerged In Water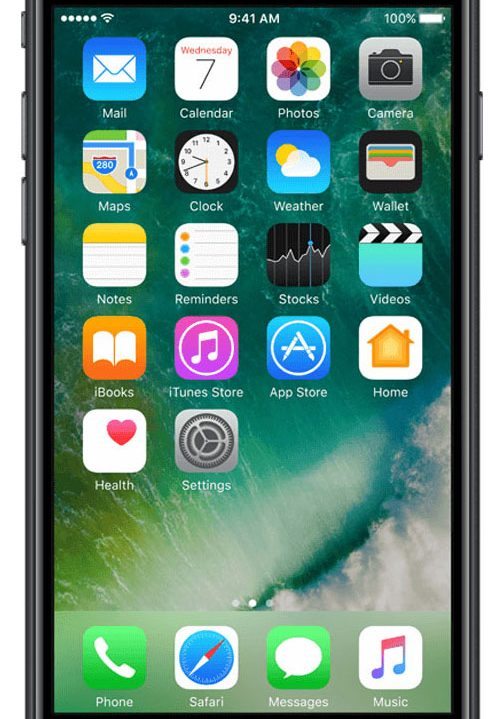 How waterproof is the new iPhone 7? As it turns out, it fared impressively well considering how far beyond the limit phone testers have pushed it in their iPhone 7 Water Test.
Since its release, we've seen quite a few YouTube channels beating this device in the name of consumer knowledge. Different websites also were able to get water tests and drop tests posted within hours of its launch. Now that the phone's been out for quite some time now, Cnet had the chance to do some more strenuous tests, including informally testing the phones' waterproof rating.
iPhone 7 Water Test: 1 meter of water for 30 minutes
Cnet carried their first test in a pool at the 1-meter mark in chlorinated water. iPhone 7 is rated IP67 which should hold up in pure water, so already they had digressed a bit from the actual claim.
They waited for 30 minutes before they brought it up to the surface. Upon checking, they noticed the speakers sounded muffled. So they dried it with a towel and let it sit for about 15 minutes before retesting.
On second inspection, the screen buttons and the microphone seemed to be functional. However, the speakers never fully recovered.
iPhone 7 Water Test – Underwater photography
The iPhone 7 handled underwater photography like a boss. Most of the objects underwater were in focus and the videos were clear and stable during their tests.
iPhone 7 Water Test: 30 Seconds in the deep end
In their third test, Cnet gave the model a quick, 30-second water test, equivalent to the worst case scenario of accidentally dropping your iPhone into a pool. It has been submerged into the deep end of the pool — 6.5 feet to be exact. The iPhone fared pretty well. Its screen was intact, the buttons were fully working, and the microphone is functioning well.
iPhone 7 Water Test: 10 Laps in Pool
In their final test, they gave the iPhone 7 a bit more of an extreme test. They left it underwater for minutes to see how long it can last. After 10 laps of free stroke where the iPhone went in and out of the water at a faster speed, it is still intact and fully functional. The iPhone still passed three out of their four tests.
So the iPhone 7 look to stand up fairly well to water unless you're planning on leaving it submerged for a very long time, which no smartphone company is likely to recommend. That said, PhonesReviewUK recommends that you should never purposely submerge your iPhone 7 in water, as it might end up with a broken speakers.
Source: Cnet