Popcorn Time Android App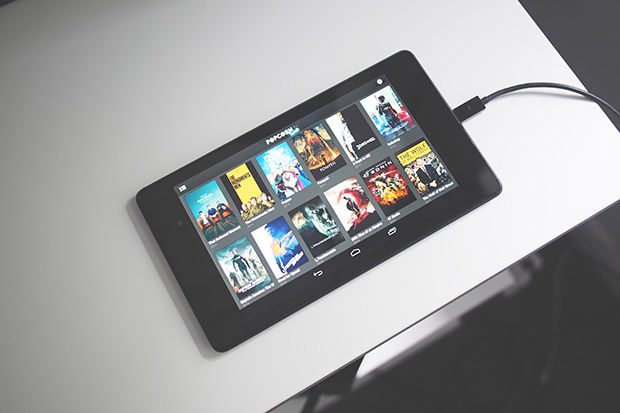 Popcorn Time Android app is a revolutionary app that allows you to play hundreds of movies and TV series directly on your Android device, without having to download them.
Popcorn Time is similar to the Windows version. It takes the torrent file for the movie or TV episode that you want to watch and the app streams it on your Android device. It is a very good idea to have a WiFi connection when using the app. Popcorn Time's user interface is elegant and intuitive. It's easy to use that gives you quickly access to any of the latest releases available to download. It allows you to access the selection of series just by tapping on the screen. Popcorn Time is a movie and TV series player that will thrill fans of this kind of audiovisual material. The app is much more useful for tablets that allow you to use Android on a television.
How to Install Popcorn Time Android
Anyone with Android 4.2 or above can download the app use it. It was first uploaded on the Google Play Store recently but then was removed very quickly, for obvious reasons – The search giant does not want to promote an app that deals with piracy and be sued for it. The only way to install Popcorn Time Android is to download it from the website and side load it on to your device. Or simply by going to the website on your Android device, then download and install it from there.
PhonesReviewsUK recommends that you don't install it though. All apps that go on to the Google Play Store are usually scanned for malicious code. There is no one in our team testing the code for Popcorn Time. This could easily has dangerous code in it which you wouldn't even know of. And of course, we don't support piracy as well. It's illegal also to stream pirated content in most countries, do you really want to be slapped with a hefty fine?