Injustice 2 Mobile Release Time – Android Version Coming Soon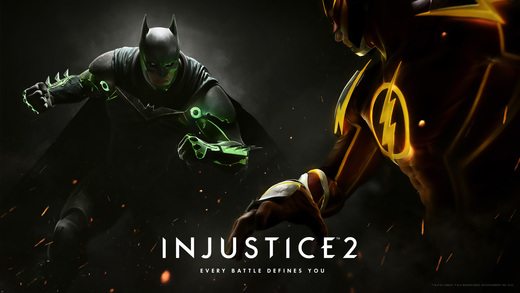 Do you want to know the Injustice 2 Mobile Release Time for Android devices? Stay tuned to PhonesReviewsUK and we'll keep you posted.
Injustice 2 Mobile Release Time – iOS out, Android/Console Coming Soon
Injustice 2 will be launched on consoles on May 16th, but if you really want to get a hold of the D.C. Comics fighting game, you can try the iOS mobile version for free right now. Yup, iOS players can download it for free, but please bear in mind that the game is not optimized for devices with less than 1GB RAM. It also requires that your device can run iOS 10 or higher. A minimum of 1GB of space is required on your device. And for those android users, it has not arrived yet – we have to wait a bit longer. The least we can do is pre-register on the game's page in the Google Play store.
The Google Play version of Injustice 2 is coming "soon," and there's no firm release date for it. Seeing as how the console version is out in just a matter of days and the iOS version is now available, most likely in a few days Android users can wallop Batman to their heart's delight.
What is Injustice 2?
The game continues the story set in motion in Injustice: Gods Among Us. It's set in the future, where Batman and his allies work towards putting the pieces of society back together. This free-to-play superhero fighting game expands on the first game by adding new characters. Moreover, it comes with new game modes. Developed by NetherRealm Studios, the Injustice 2 game allows gamers to choose any of the DC superheroes and supervillains and fight in the arena.
All DC characters can be leveled up with a combination level and star rating system. It features a gear system that should offer new looks for the characters in your roster along with bonuses to health, abilities, and strength. It also boasts with a custom touch-based version of the Injustice fighting engine. To know more about what it's actually like to play the Injustice 2's mobile port, visit Mic's website.