No Wait App – Comes In Handy This Mother's Day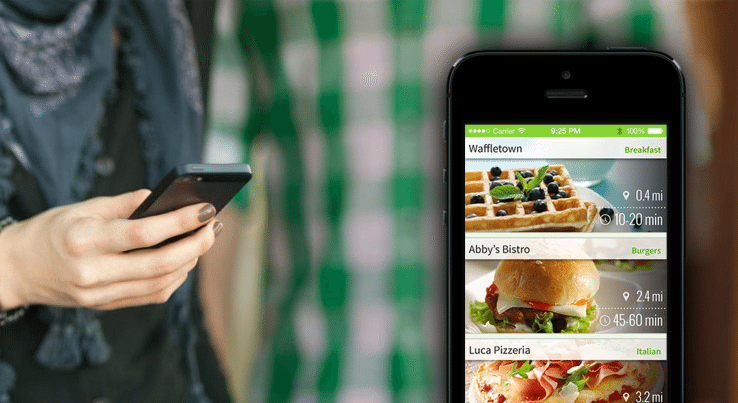 Looking for an anti reservation app? Look no further, No Wait App may be the one that you're looking for. Mother's Day can also be described as the "Super Bowl" of nights for restaurants, one of the busiest night of the year, and reservations are extremely tough to get. Meet the "anti-reservation" app called No Wait, a new app that promises to get all your folks in the door quicker and easier, even on the most crowded nights.
What is No Wait App?
Developed in Pittsburgh, this no wait app is for "fast casual" restaurants like Chili's and TGIF that don't normally take reservations. The No wait app is a consumer-facing mobile app that can shows you a list of nearby restaurants, waiting times, and distances. It also allows you join wait lists from your smartphone. It first arrived on the market two three years ago, serving NoWait's hometown of Pittsburgh, where in a matter of three months it grew from five restaurants to fifty. Cool eh? No Wait App plans to add a hundred more restaurants to the service across the United States.
How To Use No Wait App?
The app is free for Apple and Android phones. Upon launching the app, you will see a list of local restaurants near you. Upon choosing a restaurant. you'll be informed how long the wait will be. You need to click a tab to "join the line" and get a text when your turn is coming up.
Despite all the hype for Mother's day, lots of diners don't make plans until the last week. What usually happens is last minute. So come Mother's day, people can open the app, see what the wait time is, and show up when there's available seats or room. This way, users can spend more time going to nearby malls, dating, spending time with their loved ones, instead of waiting.
The No Wait app had been working with a handful of local Pennsylvania restaurants. In fact, it boasts "hundreds" of restaurants in the system and they are hoping to have thousands of restaurants soon. By the way, though this is a free app, restaurants pay No Wait a license fee to be part of the system — starting at around $50 a month.
No Wait App Quick Review
No Wait App is easy to set up and use. It's well worth the money . My friend who owns a restaurant loves it, and pretty much all his patrons love it too, including me. However, this app does not allow users to manipulate the hours of operation. Meaning, you can not shut down you wait list and guest can keep getting on even if you close early on any given holiday. We do hope that there was like a push alert notification and when reservations can be made online users get a notification too.
On the other hand, checking out reservations via the No Wait app was a lot less taxing than picking up your phone and calling each restaurant one by one. The No Wait app is a good reservation app as it works as advertised. You won't have to wait that long – it won't take you over 45 minutes for a table. You can walk around shop , get a cup of coffee , or get on the wait list before arriving to your chosen restaurant.
The updated No Wait apps are available for download on iTunes and Google Play. Readers: What's your favorite reservation app? Let's us know in the comments section?
Source: TechCrunch