Top 7 Cloud Collaboration Apps for Businesses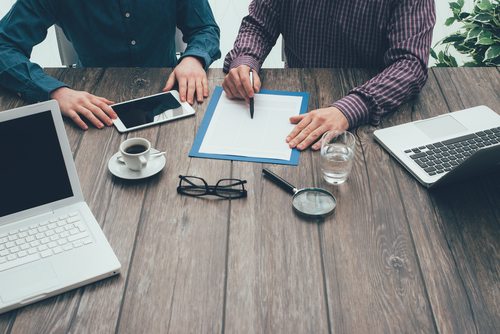 We can't deny the fact that a lot of businesses nowadays are opting for more mobile and flexible types of cloud collaboration systems. Many of today's business teams are often all over the place, wherever they are assigned to be. Some even work from their homes. Not all business teams work together in the same office. Plus, with the advent of technology, workers can basically be anywhere. But with all this mobility and flexibility, without good collaboration tools, businesses can get pretty messy.
Thankfully, there are cloud collaboration apps that can help online and mobile businesses become more organized and efficient.
We have listed down for you these top seven cloud collaboration apps that can help you, your team and your business.
Top 7 Cloud Collaboration Apps for Businesses
ASANA
Asana is a cloud-based task management tool that allows teams to plan, share, organize and track each member's progress for the projects they're working on. This web application has an easy and simple-to-use interface. It makes collaboration very easy and it's free for up to 30 users.
TRELLO
If you want a visual-type overview of what projects are being worked on and who is working on them, then Trello is the perfect app for you and your team. Trello allows you to create boards, cards and lists, allowing your team to collaborate and track projects at their own pace.
BASECAMP
Organize your business and communicate with your team in the most systematic way with Basecamp. Basecamp allows you to make discussion boards where you and your team can talk about your latest projects. You can also create to-do lists and it also has a chat room feature where you and your team can just casually chat. With its cloud-based Docs & Files, you can organize all your important documents and files and store them safely without the hassle of clutter and paperwork.
SLACK
Say goodbye to long emails and say hello to Slack. It's a collaboration app that allows you to chat with your team effectively. Compared to long emails, Slack offers shorter chat-type messages that help you and your team communicate more efficiently, minimizing friction between each individual member. This efficiency helps your business become more profitable.
ZOHO PROJECTS
Zoho Projects is a cloud-based project management app that helps you stay on top of your projects with its intuitive and simple-to-use interface. And with its many collaboration features, you can connect better, keep track of your deliverables, upload documents to the cloud, log time using time sheets, post comments, discuss ideas, and much more.
WRIKE
Wrike is a project management and collaboration tool that helps you track your projects' progress, communicate details with your team, and make sure that everyone is on track and on the same page. It also allows you to list new tasks and invite coworkers to participate in projects that you've set up.
ZILLABLE
Zillable is a cloud-based app that beautifully integrates a suite of innovation, communication and collaboration tools including notes, chat, tasks, boards, and creative and analytical features such as mind maps. It is intuitive, fast and scalable to the needs of any business.
Zillable also has a selection of bots — from connections to alerts — that help make your workflow a lot easier.  This makes collaboration and communication with team members more instant, transparent and effective. As a result, creative thinking and innovation plan are enhanced. All the productivity apps are in one place, under one account. Being cloud-based, it saves you time by eliminating all the clutter of paperwork and chances of losing an important document.
What's more, Zillable is free to use. You can easily sign up to start a team and use Zillable in no time.
In summary, these cloud collaboration apps make any business easier and more organized, systematic, efficient and more profitable. Whether you choose to use one or another, it's all up to you. But if you're still in doubt or wondering which cloud collaboration app would be best for your business, choose the one with the features that can best help your team achieve your goals.