Samsung Gear Sport release date announced!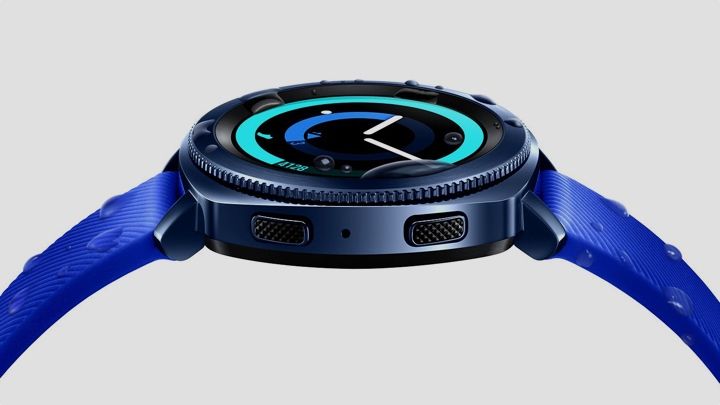 Everyone knows that Samsung is spread across every department of the technology sector and beyond. Funny enough, they even have their own military! On the technology side, they try to be competitive in every department. Their previous smartwatches proved that, and now, they want to keep it up with the Gear Sport. Announced at IFA 2017, here is a brief look at the next smartwatch from Samsung.
Design
On first look, you can easily compare the Gear Sport with the previous flagship, the S3. The rotating bezel and shiny finish do bring up for that assumption. It does have a smaller case though – 42.9mm and tinier 1.2" Super AMOLED display. The straps are also smaller – measuring at 20mm in width, making it a perfect fit for people who don't like big watches. It will come in few color options, with different bands and cases, so you can personalize it per your likes.
Features
Like the previous generations, the Gear Sport will also run on Samsung's own Tizen OS. There will be ton of new apps that will come prepack in the device. One good novelty is that Spotify users can download their playlists on the device's 4GB storage. So, whenever you disconnect, you won't have to worry about running out of music. The Speedo app is also a new addition, designed to track your laps around the pool. It will monitor your time taken, distance traveled and calories burned. And from this you could probably guess – the Gear Sport will be water resistant up to 50 meters deep. As a plus, it will also survive salt water, so you won't have to take it out the next time you want to go for a dip in the sea.
Samsung's own S Health is also available if you already use it on other devices. This will also track your heart rate under water alongside the other features. MyFitnessPal, MapMyRun and others are also available out of the box, available for free for one year. There will be video workouts on the watch, named as Fitness Programs. You can watch them on the watch or cast them on your phone or television. The built in GPS will help in precise mapping of your runs, and the heart rate monitor will auto detect when you're exercising. You can also pay with the Gear Sport using Samsung Pay and the built-in NFC.
Availability and pricing
Back at IFA, Samsung didn't tell how much the Gear Sport will cost, nor when pre-orders can start. At least, until now. Pre-orders begin today, with the watch being in store at 27th of October in the United States. It will be priced at $300. You can pre-order it on the official Samsung website here.
The Gear Sport will for sure make heads turn around. It is a pretty looking watch, that will find it's spot on many wrists, no matter if you're going to use it for exercising or on your meetings.
What do you think of the Gear Sport? Do you plan on getting one? Share your opinions in the comments below.