Amazon Kindle Oasis upgraded!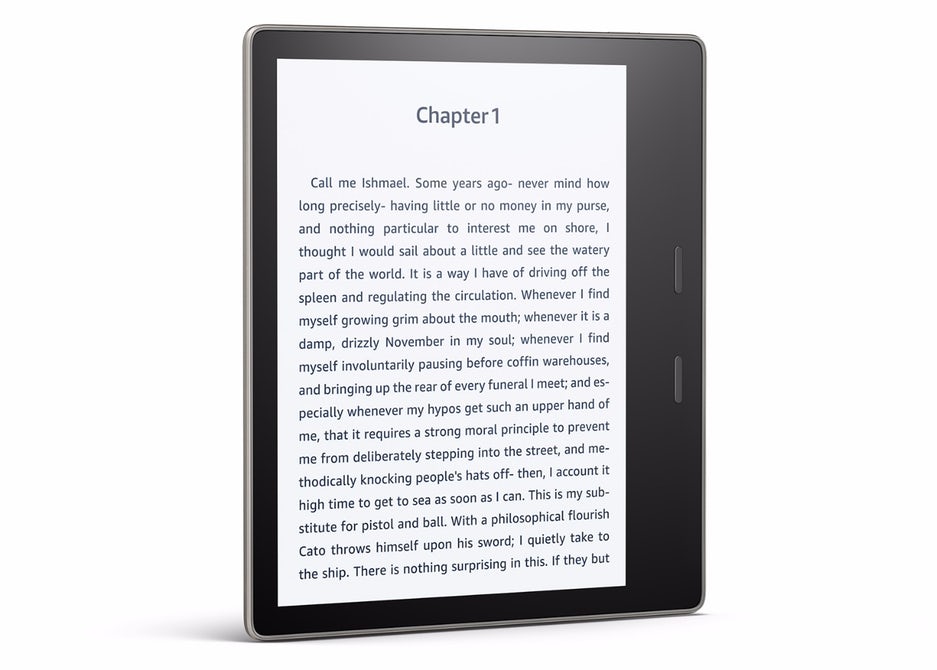 Everyone knows that Amazon is the global leader in sold books. And although currently, it's expanded way beyond books, it still is the number one place you go to get your reading dosage. Kindles are the ultimate book lover's device – a perfect e-reader that can connect to the Amazon store. The company offered different versions of the e-readers, available for every budget. The Kindle Oasis was Amazon's premium offering, but it wasn't justifying the price. Now, they released the second generation of the Oasis, with better features, for a smaller price!
What has been upgraded?
The new Kindle Oasis has a bigger screen – 7", with an increased resolution of 300 ppi. That means that it holds on to the print like sharpness, and can fit up to 30% more words in one page. The refresh rate on the e-ink panel is also increased, allowing you to turn pages faster. The exciting new feature however, is the waterproofing. With an IPX8 rating, the Kindle Oasis can withstand submerging up to two meters of water. It can also survive from a splash on the beach, too. You can finally relax in a hot bath without the fear of dropping your Kindle in the water.
Audible integration is also available, with more devices coming up in the following period. With Audible, you can listen to all of your favorite books from the Amazon store. And with WhisperSync, you can pair your currently owned eBooks with Audible, so you can switch from reading to listening in a second. I hope you have Bluetooth headphones though, because the Kindle Oasis doesn't offer a headphone jack.
With the new model you can also choose between multiple font sizes and five levels of boldness. The option for ragged text alignment is available, and you can also invert black and white. All of these features will be welcoming for current Kindle users, as it has been something it was missing from previous generations.
Pricing and availability
The Kindle Oasis can be pre-ordered through the Amazon store today, with shipping beginning on 31th of October. The 8GB version will start at $250, while the 32GB will be priced at 280$. There will also be a cellular version later on for $350. As previous models, there will be two covers. The water-safe fabric one will cost $45, while the leather one will be priced at 60$. Sadly, they won't feature an extra battery as previous one did, but you can still transform them into a kickstand.
The Kindle Oasis is fixing its previous generation mistakes, and adds few more new features that will make any reader happy. And all of this is available for a smaller price than last year's one. Holiday season is coming, so keep this in mind if you happen to get it for yourself or as a gift to your loved ones. And share your opinions below, we would love to hear them!