Five common problems with the Pixel 2 XL and how to fix them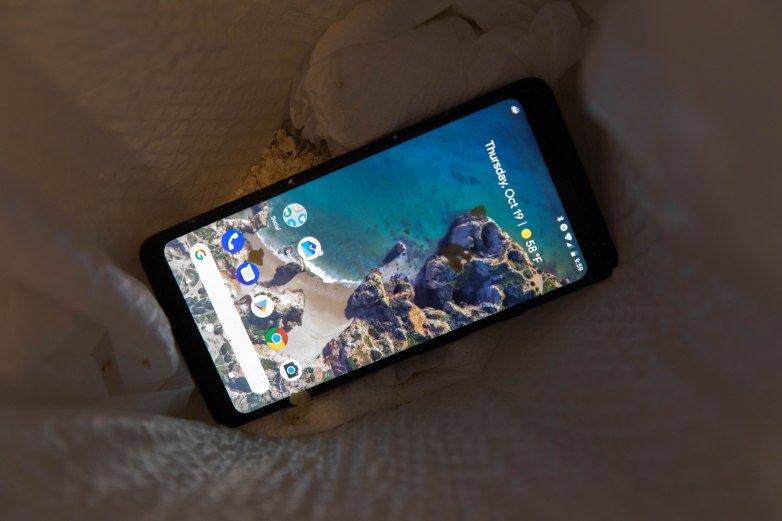 The Pixel 2 XL just got released, and it is one of the best devices available right now. Google made big efforts and upgrades from the previous generation of the Pixel. It fixed most of its flaws, improved some and added new features that many customers will find it handy. Unfortunately, the device is still not perfect, as there are some flaws and problems that can make your experience unpleasant. In this list you will find the five most common problems with the Pixel XL and how you can fix them.
Display problems
The display is the most common part of the device that most people had issues with. The bad thing is that most of them don't have a fix that you can do it from home, since most of them are hardware related. Anyway, here are the most common ones.
Dull colors – Although Google has attempted to keep the colors as accurate as possible, some users find the lack of vibrancy odd. Google is working on a software fix, but until then, you can use the Oreo Colorizer application found here. Don't forget to enable unknown sources, since this application is not available on the Play store.
Screen burn-in – OLED displays are prone to screen burns, but you shouldn't get one in months or years. Some Pixel 2 XL owners got one in just few weeks after the release. You cannot do nothing on your own about this problem, so if you also have burns, you should probably get it replaced.
Blue tint – A blue tint problem when you're looking the display at an odd angle is usually found on cheap OLED panels. We're amazed to see the same problem on a premium device like the Pixel 2 XL. There is nothing you could do about this one though. Even if you try to get a replacement, it could still have the same tint.
Dead pixels – Few customers have found dead pixels on their freshly purchased devices. You could try and fix it with a pixel fixer application like Dead Pixel Test and Fix. If it doesn't fix them, you should go and get a replacement.
Touchscreen problems
There have been reports that some touches around the edges don't seem to register. Common user menus like the hamburger menu or the advanced settings menu require multiple taps to be activated. Good thing is that this is a software issue that will most likely be solved in a future update. You could check with an application like Touchscreen Test to see how bad the problem is, so if they don't register at all, you should get a replacement.
Headphone adapter problem
There are few reports about the included headphone adapter it has two problems: it overheats or doesn't work at all. People usually solved this by removing and plugging the adapter back. We should note that this is also a software problem, probably to be fixed in a future update.
Fatal camera error problem
Some users got a "Fatal camera error" notification on the first opening of the camera application. You can solve this with a factory reset of the device. Do check again if it occurs again before you set it up in case you need to reset it again.
Connectivity problem
There had been many reports on problems with the connectivity of the device, mainly with the Wi-Fi and Bluetooth. You should use Wi-Fi analyzer to check for errors there, and see if the power saving mode in Wi-Fi is on. For Bluetooth, check your settings to see if everything is OK, remove previous paired devices.
Do you have any other problems not mentioned here? Share them in the comments below.