iPhone SE 2 rumors!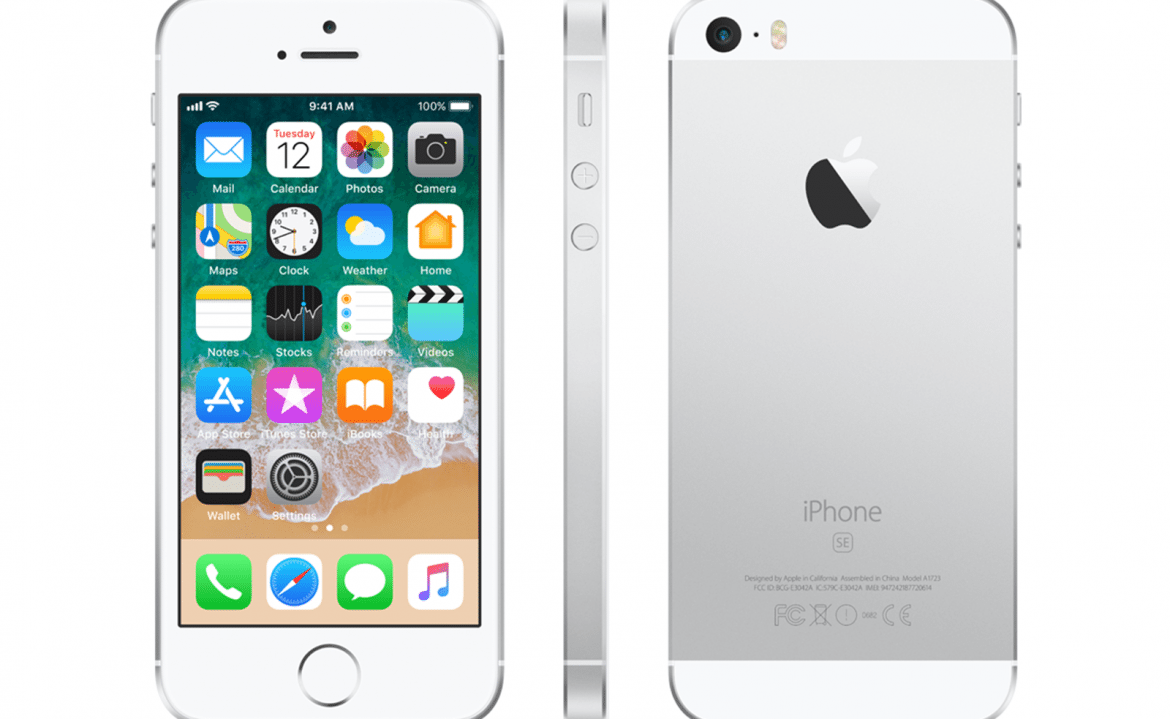 Apple has been on fire recently. The new and astonishing iPhone X is making a huge boom in many regions, and so far, Apple has been pleased with the popularity and increased sales. On the other hand, the updated iPhone 8 and 8 Plus are also bringing in money, because not everyone wants to change the comfort the iPhone 7 offered. But, Apple is most likely gearing up to surprise their small-screen public also. Namely, there have been few rumors about an updated iPhone SE 2, so let's see them.
Who started the rumors?
A report from the Chinese publication Economic Daily News is where the rumors started. The author has written that there will be a second version of the iPhone SE, named iPhone SE 2, targeted mainly towards developing markets. The smartphone will be built in Bengaluru, India – a place where the current iPhone SE was partially built. This could be a step to increase the use of Apple products in countries where it falls behind Android. And it could be a good one – If they manage to keep a low price. The main reason why Android devices are leading the war there is because of their price. You can find many cheap devices that can offer more than enough performance and features for it. Therefore, the iPhone SE 2 would be a perfect pick for those that want the pleasure of using their OS and features.
What will the iPhone SE 2 offer?
By now you're probably wondering what will the device offer? Well, another report from Indian website Tekz24 suggests that the device will feature great hardware. Apple will pack an A10 Fusion chipset with 2GB of RAM in it, alongside 32 or 128GB of internal storage. These specifications for sure follow the latest ones in the mobile industry, and you won't have major problems in the performance department. The battery might be a little low, as the site reports that the iPhone SE 2 will feature a 1700mAh one. But, if we consider that the device will feature a 4" screen with a power-saving chipset, it should last a full day use. There will be one rear 12MP camera with dual-tone flash and a front 5MP one. Unfortunately, there are no additional details about it, but we can easily conclude that they will shoot decent pictures.
Conclusion
The only thing that might turn people away is that Apple won't feature their newest chipset in it. Part of the strategy for the original SE was that it offered flagship specs in a smaller body. People that did not need the extra screen and needed snappy smartphones were pretty happy with the iPhone SE. Again, we should take all of these rumors with a grain of salt, because there are not any additional details to back up these rumors. In my opinion, this would could potentially be a great sell for Apple if they listen to their customers. There could be two strategies: keep these specs and sell it for lower price in developing markets, or increase the performance and sell it as a smaller iPhone 8.
What do you think of these rumors? Do you own an iPhone SE? Would you like an updated iPhone SE 2? Share your opinions in the comments below.