Xiaomi Redmi 5 and Redmi 5 Plus rumors!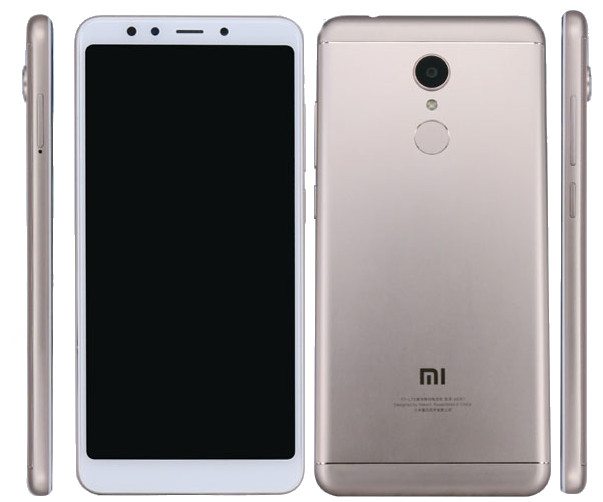 Xiaomi is on a release fire recently. They have started expanding in Europe with the first country being Spain, and their devices are performing extremely well in India. And they are not going to stop anytime soon. Posted on the Weibo network to their Chinese users, Xiaomi posted the announce date for their next devices in the Redmi lineup – the Redmi 5 and Redmi 5 Plus. There are many rumors and leaks already floating around the internet, so let's take a look at them.
Design
From the picture above, we can see that both devices will be built with aluminum, a material used often by Xiaomi. The edges will have a slight curve, most likely making the device to be easier hold in hands. That could also mean that it could be slippery, but a transparent case could solve that. On the front, we can see that Xiaomi is not excluding their budget options from the tall screens. The Redmi 5 will certainly feature a 5.7" HD+ screen with a 1440×720 resolution and 18:9 aspect ratio. The bezels might not be that low compared to other devices like the Galaxy S8 or LG V30. But still, it is a novelty for a tall device to be found on midrange and budget devices. Nothing extremely different on the back though – you will find the same placement of the camera, fingerprint sensor and branding like any of the other Xiaomi devices.
There is no information about the Redmi 5 Plus, but we can be sure that it will retain the same design and aspect ratio as it's little brother.
Features
Internally, both the Redmi 5 and 5 Plus won't be disappointing. The Redmi 5 will feature the Snapdragon 450 chipset which is common on these budget devices. There will be three options for the RAM and internal storage: 2GB/16GB, 3GB/32GB and 4GB/64GB respectively. The battery capacity will be capped at 3200mAh, which should be enough for a full day use. The rear camera will feature a 12MP sensor, with the front being a 5MP one.
Again, there is little information about the bigger Redmi 5 Plus, but from the known, it should be the primary pick. It will most likely feature the better Snapdragon 625 chipset, already proven for its performance in other midrange devices. The three RAM/internal storage options will be available here also, and there will be a bigger, 4000mAh battery onboard. There isn't any information about the camera, but we will most likely see either the same lenses as the regular Redmi 5 or slightly better ones.
Both devices will feature Android Nougat 7.1.2 with MIUI out of the box. An Oreo upgrade will follow up early next year.
Pricing and availability
There is no pricing available yet for both devices, but we know that they will be announced on December 7th in China, with a release date on December 10th. India and other Asian markets will get it shortly afterwards, which means that it will be available for import mid-December.
What do you think of the Redmi 5 and Redmi 5 Plus based on the rumors? Are you in the market for a midrange device and saw potential in these devices? Share your opinions in the comments below.