HTC U11 Life released!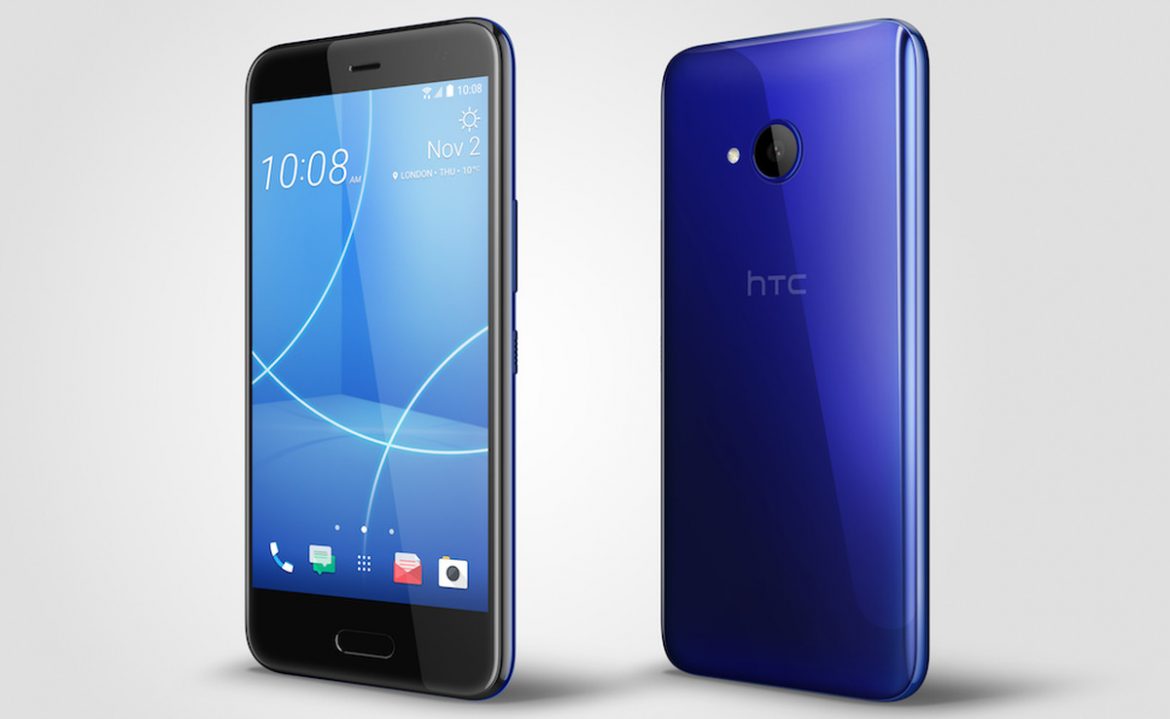 HTC is trying to get back on track in the smartphone business. Their latest devices were mediocre – often lacking some of the essential features that many smartphones own. They recently sold a part of the mobile division to Google, but that didn't stop them making smartphones. In fact, the HTC U11 Plus and U11 Life are great devices, each for a specific group of customers. You can find out more about the U11 Plus here, and now let's see what does the HTC U11 Life offer!
Design
The U11 Life is a gorgeous thing to look at, featuring the same glass design found on the U11 and U11 Plus. It gives out a mirror effect and comes in a few different colors, of which blue is my favorite one. Unfortunately, that also means that this device will be a fingerprint magnet, so a see-through case should be mandatory if you have a problem with that. On the front, you will find the 5.2" LCD display with Full HD resolution. It is an excellent panel with great color reproduction and plenty of sharpness. It is not following the 18:9 aspect ratio trend, which leaves enough place for a fingerprint sensor on the bottom chin.
Features
Although the device is aimed for a budget consumer group, the HTC U11 Life is not lacking on performance. The chipset featured in this device is the Snapdragon 630 – a great match for many power intensive tasks. Accompanied by 3GB of RAM, it should make the basic power user happy. Internal storage is not bad either, boasting 32GB for the starting model, which can be upgraded with a MicroSD card. Completing the package is the 2600mAh battery, which is a little on the low side, but it should get you through a day of normal use.
The camera on the HTC U11 Life is actually great for a midrange device. The 16MP rear shooter with f/2.0 aperture will take excellent photos in outdoor situations. Pictures come out sharp and with great color saturation. At nighttime, pictures do come out mushy and with a lot of noise, but even flagships have the same problem, so we're not bothered that much. On the front, you will find the same camera as on the back. That means that your selfies will also look great, detailed and sharp. There aren't any dual lens setups for the portrait mode effect, but that doesn't make it less viable.
On the software side, there are two different versions of it, depending on the region. Many could get the standard version with HTC's Sense skin on it, while in some regions it is also featuring Android One. So, depending on your needs (and region), you could pick among them. The Sense version is always trying to stick as close to stock Android as it can. There are only minor adjustments and features such as the theme store. Other notable features for the device are the squeezable sides as found on the Pixel 2 and Alexa assistant. It is also dust and water resistant and features USB Type-C connectivity. Unfortunately, it lacks a headphone jack, so unless you're going to stick with the included ones, you better get yourself an adapter.
Pricing and availability
The HTC U11 Life is available for purchase starting at $349, available at most major telecom carriers. A competitive price for a great device.
So, what do you think of the HTC U11 Life? Share your opinions in the comments below.