Samsung Galaxy J2 Pro (2018) announced!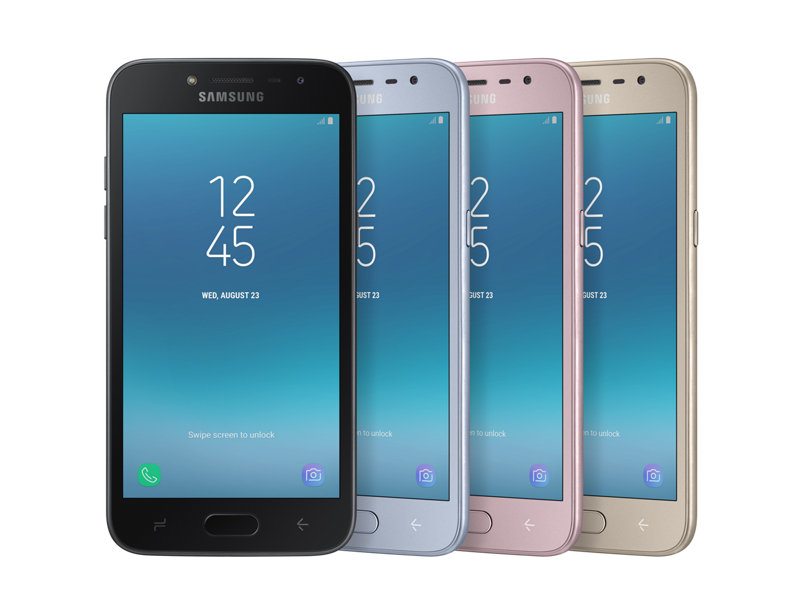 Samsung is still the number one manufacturer of smartphones today. It is spread in all aspects and price ranges, giving consumers a wide choice if they want to go with their name in the pocket. And they have no plans to stop that in 2018. On their Vietnamese site, the company posted the Samsung Galaxy J2 Pro (2018), a new budget device that is worth the mention here! Let's see what this device can offer.
Design
The Samsung Galaxy J2 Pro (2018) won't amaze you with its design. And I don't mean that it is bad, but boring. This familiar design could be found on few generations of budget smartphones from Samsung backwards, with only few minor details changed. Considering the fact how many other companies started releasing devices with new designs and options, it is sad to see Samsung still staying safe. Nevertheless, it is not all that bad either. On the front, you will find the 5" Super AMOLED display with 960×540 resolution. It isn't anything special, but considering that it is an AMOLED panel, it should be better than a standard LCD. The capacitive buttons are right under it. On the back, you will find the camera setup in the middle, with the branding right under it. It is made from plastic, which is normal for phones in this budget.
Features
The budget price does give out the expectations for the Samsung Galaxy J2 Pro (2018). But they are not bad either. The quad core 1.4GHz chipset should be enough for moderate daily tasks, while the 1.5GB is in an odd spot, it should be enough for the regular user. The internal storage is capped at 16GB, and if you find that small, you can further expand it with a microSD card. All of these specs are powered by the 2600mAh battery, which is more than enough for the hardware it carries.
The camera setup is not bad, but it won't amaze you either. On the back, you will find the single 8MP shooter, accompanied by the flash. We don't have any sample shots to judge the quality, but we do know that it can take pictures and videos in 1080p resolution. Judging from other Samsung devices, we can expect for the colors to be more saturated than usual. On the front, you will find the 5MP shooter, also accompanied by a flash. For the casual selfie for social media, it should be more than enough.
On the software side, the J2 Pro will feature Android Nougat, with Samsung's own skin on top of it. From the listing we can see that the device will get some extra features for the dual SIM capability, like Dual Messaging Accounts. And if you don't like curious eyes over your pictures, the Private Folder feature puts a password on them. There is no information if it will be upgraded to Android Oreo, but it is still early to speculate for that.
Pricing and availability
There is still no information if the device would be up for purchase in other countries. Currently it is priced at around $145 in Vietnam.
So, what do you think of the Samsung Galaxy J2 Pro (2018)? Share your opinions in the comments below.