Samsung Chromebook Plus V2 announced!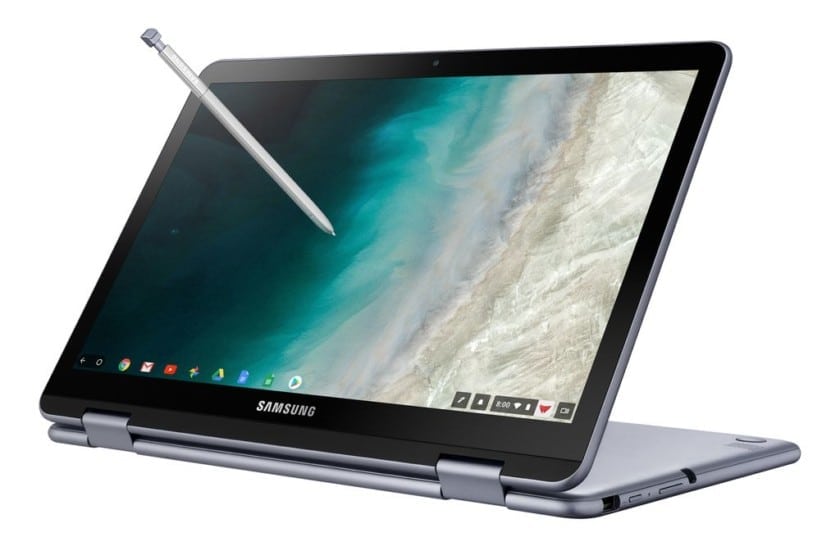 Our main goal here is to bring to you all of the latest news and updates about smartphones. But, we cannot neglect the other mobile products that are being released daily. Those include tablets, laptops, 2 in 1s and many more. Today, we're taking a look at the Samsung Chromebook Plus V2. It's an update from the original V2, and it packs in a lot of improvements both inside and outside the body. Let's dive in and see all the details!
Design
Starting with the design, the Samsung Chromebook Plus V2 is a pretty normal laptop on the outside. The body is designed from an aluminum top and plastic back, for more sturdiness. The edges are curved, so you can easily hold it in your hands. Speaking of that, the device is convertible, and you can rotate the screen if you'd prefer to use it as a tablet. Speaking of the screen, the V2 packs in a 12.3" display with 1920 x 1200 resolution. As you've probably guessed, it can be used as a touchscreen. Alongside that, it also comes with its own stylus that can be used for a lot of productivity work. From ports, you have two USB Type-C ports, a single USB3.0 port and a 3.5mm headphone jack.
Features
On the inside, Samsung made some minor upgrades from the previous generation. For the processor, you're now going to get the faster Intel Celeron 3965Y chipset. Alongside that, you're also getting integrated Intel graphics. That combination should increase the performance of the Chromebook by a lot. Aside from that, you're also getting 4GB of RAM and 32GB of onboard storage. A MicroSD card slot is available and you can upgrade it up to 400GB. Rounding up the internals, the device features a 39Wh battery, which should last you through your long working sessions.
For the cameras, the Samsung Chromebook Plus V2 features a 1MP front camera and a 13MP one that's placed on the keyboard. When the keyboard is flipped, you can use it as a rear camera. Now, I guess that you're not going to use it that much to shoot pictures on your trips. But, it's nice to be had, and it can find it's many different uses. One example of it is using it to take a picture of a whiteboard during meetings. The front one is mediocre though, but it will serve well for all of those video calls.
On the inside, the Chromebook Plus V2 runs – you've guessed it! – ChromeOS. It's Google's take on a desktop OS and it's widely used among students and in some enterprise industries. It's basically as you've got only Google Chrome for use, with the addition of Android and Linux apps. Everything runs smoothly and if you only need a device for light work and multimedia, this could be the one.
Pricing and availability
The Samsung Chromebook Plus V2 is available for purchase in the US currently, with more markets to come. It is priced at $500, with the official launch date: 24th June.
So, what are your thoughts on the Samsung Chromebook Plus V2? Share them in the comments below.