KaiOS grows up with JioPhone 2, WhatsApp also headed for Nokia 8110 4G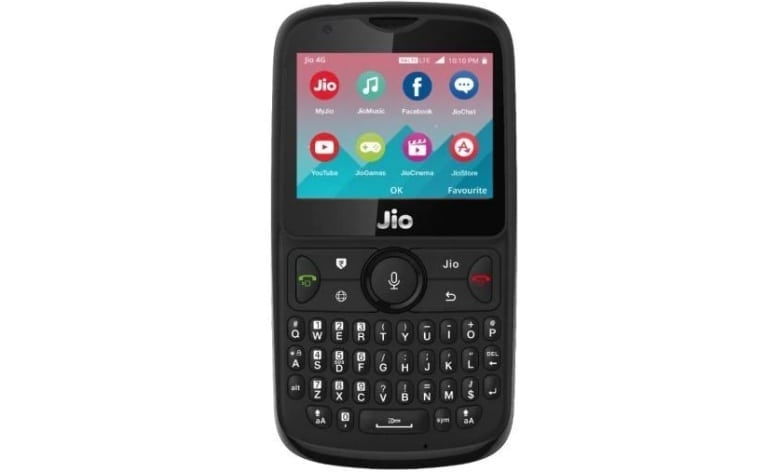 There might not be room for a third smartphone operating system in the limelight right now, but an Android and iOS alternative is rising, powering ultra-affordable handsets from Nokia, Alcatel or Reliance Jio.
The 2017-released KaiOS platform has Google's full backing too, and starting just next month, a pair of India-exclusive "smart feature phones" will also support ubiquitous apps like WhatsApp, Facebook and YouTube.
We're talking about the first-generation JioPhone, which is still available "effectively free", and a newly unveiled JioPhone 2. Extremely similar to its predecessor on the inside, with the same modest 512MB RAM and 4GB storage space, as well as an identical 2.4-inch QVGA screen, 2000mAh battery, 2MP rear-facing camera and VGA front snapper, the JioPhone 2 comes with an essential addition in terms of functionality.
The new QWERTY keypad, while perhaps a little small for some folks familiar with the BlackBerry KEYone and KEY2, will certainly make texting a breeze for unpretentious bargain hunters.
Alongside a four-way navigation pad, that completely transforms the JioPhone's design, also driving the retail price up to Rs. 2,999. That roughly equates to $44, which is still incredibly affordable. Besides, if you'd rather get or hold on to the original model, WhatsApp, Facebook and YouTube are coming in an over-the-air software update around the August 15 launch date of the second-gen device.
Elsewhere, you can expect WhatsApp support to be added (at some point) to the KaiOS-powered Nokia 8110 4G. HMD Global's CPO, Juho Sarvikas, all but confirmed the good news on Twitter earlier today, saying he looked forward to "going bananas." The nickname of the rebooted 8110, remember, is the banana phone.