Full Galaxy Note 9 spec sheet rumored to include hefty battery, up to 8GB RAM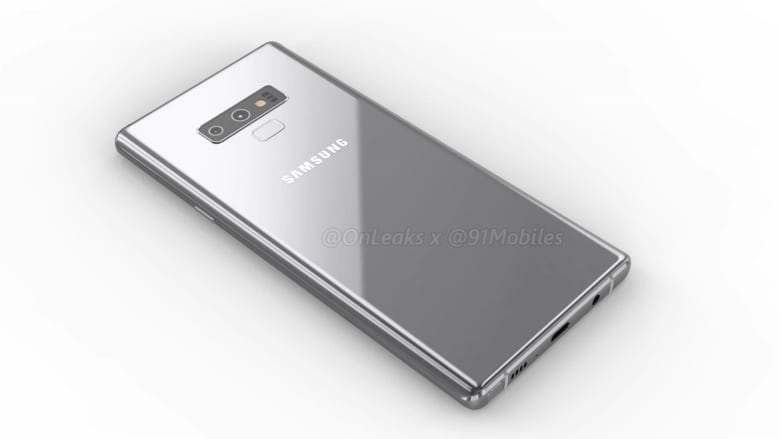 We're only a little over a month away from the big announcement of Samsung's "next big thing", and even though we've known a great deal about the Galaxy Note 9's features for quite some time now, no one has claimed to be in possession of its full spec sheet.
Until yesterday, that is, when a source described as "reliable" by TechTastic helped the Dutch blog lay out all the key differences between the Note 9 and Galaxy S9+. As previously anticipated, there aren't many, with the latter's dual rear-facing camera system, for instance, merely improved thanks to "new algorithms" and better image stabilization.
Otherwise, expect the same exact pair of 12MP shooters, with Dual Aperture supported on the primary sensor and a secondary telephoto lens capable of fixed f/2.4 aperture.
In the Netherlands, of course, just like everywhere else on the old continent, the Galaxy Note 9 is to be powered by a Samsung-made Exynos 9810 SoC, paired with 6GB RAM and 128GB internal storage.
Interestingly, two different 8GB RAM variants are reportedly in the pipeline, accommodating 256 or 512 gigs of data, although there's no word on the territories targeted by these ultra-high-end SKUs.
Obviously, the entry-level configuration is expected to be quite pricey, at around 1000 euros, including an all-new S Pen with Bluetooth functionality and its very own battery. Speaking of, the Note 9 should pack a sizable 4000mAh cell, which is no small feat considering the overall 8.8mm profile would be only 0.3mm and 0.2mm thicker than the S9+ and Note 8 respectively.
There are no surprises in the "Infinity Display" department, with a 6.3-inch size, 2960 x 1440 resolution and 18.5:9 aspect ratio widely rumored. Finally, Android Oreo should run the software show at launch, with a P update not too far off.