Amazon Prime members can get the unlocked LG G6 at an irresistible price today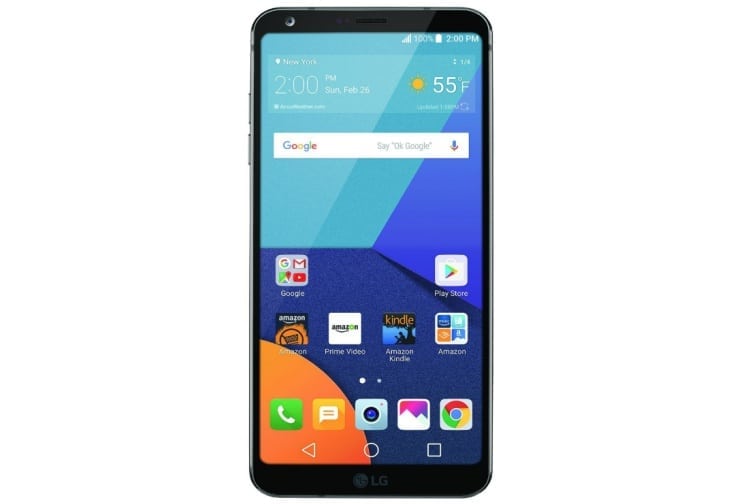 Amazon's big Prime Day celebration of 2018 is still a week away, but of course, paying members of the e-commerce giant's very diversified digital content and free delivery platform can get great prices on many items every day.
Some days, Prime Exclusive products are much cheaper than others, and today just so happens to be an ideal time to buy the unlocked LG G6. This hasn't been the most well-received 2017 flagship phone, debuting with a Snapdragon 821 processor when others were packing 835 power, but at $377.98, it's pretty hard to argue with the 5.7-incher's value for money.
Available back in the day for a whopping $700, the "FullVision" handset still fetches $500 in its "standard" version both on Amazon and Best Buy. You'll need a Prime subscription to score the additional $122 discount, but once you do, you can activate the G6 on AT&T, T-Mobile or Verizon.
That's entirely your choice, although what you don't get to choose is the handset's paint job. At 378 bucks, you'll have to go black or… back to searching a comparable product in the sub-$400 category.
Apart from an outdated chip (that still does its job reasonably well), there's nothing inherently wrong with the LG G6. In fact, essentially all of the modern boxes are ticked here, including a 2:1 screen with razor-thin bezels, dual rear-facing cameras and IP68 water and dust resistance. Oh, and ads are no longer part of the Prime Exclusive deal. Just some pre-loaded Amazon content and apps.