LG G7 ThinQ survives grueling durability test with ease, proving it's a very well-built phone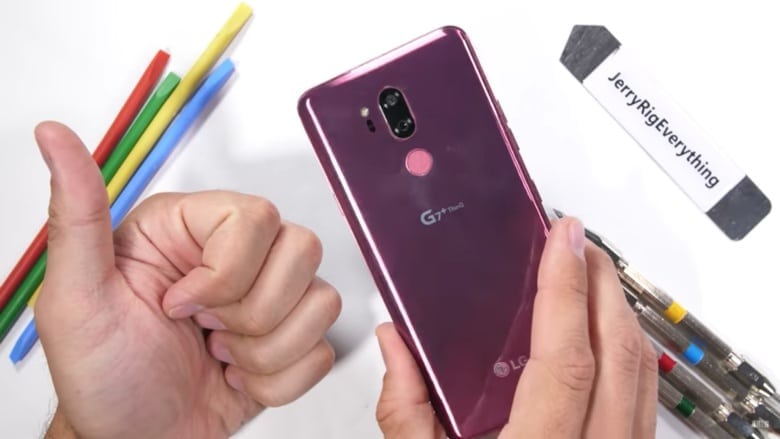 It's hard to justify LG's choice of releasing two different flagship phones stateside over the past couple of months alone, not to mention the V30S ThinQ that saw daylight not long before the G7 ThinQ and V35 ThinQ.
But at $750 outright, it's also hard to argue with the bang for buck offered by the notch-toting, LCD-sporting LG G7 ThinQ. Especially after watching the latest installment in JerryRigEverything's borderline sadistic smartphone durability test series.
As much as Zack Nelson, the charismatic owner of the popular YouTube channel, would perhaps like to inflict pain on the metal-and-glass 6.1-inch handset, this bad boy can sure take a beating… or even a burn test.
Obviously, if you're a firefighter, you may want to leave the device behind while… fighting fires, but if you happen to forget, fret not, as seven seconds or so of direct flame contact will not completely damage the G7 ThinQ.
Moving on to more useful information for more people worried about their phone's durability, let us mention the rear-mounted fingerprint scanner can be damaged, but not easily destroyed. Even with heavy scratches, the biometric sensor will work just fine.
More importantly, all three cameras are protected by thick glass, guaranteeing long-term resistance to keys, coins and whatever else you may have lying in your pockets. Specifically, Gorilla Glass 5, which is the same material used for strengthening the LCD screen. All the buttons are made from metal, which is nice, and the phone seems virtually unbendable. What more could you want in terms of durability?