This stylish Huawei TalkBand B5 smartband can double as a Bluetooth headset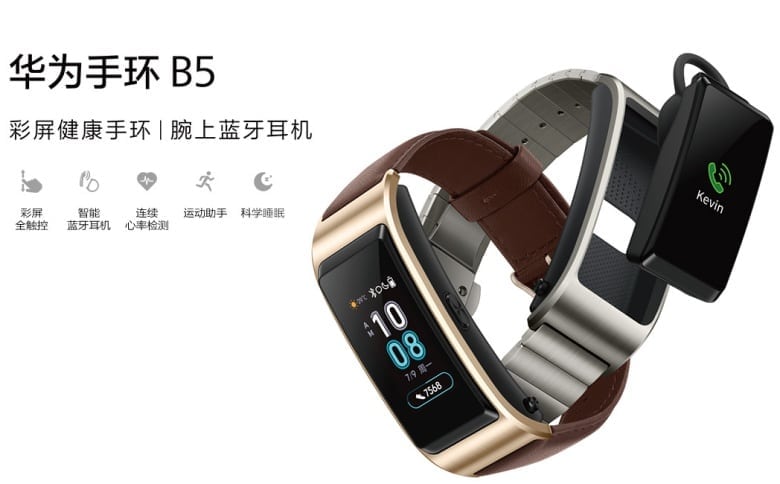 Huawei has ttty much found it as difficult as Samsung to compete with Apple in the fledgling wearable device industry, trying (and largely failing) to make both smartwatches and fitness trackers mainstream.
But that's not stopping the world's third largest smartphone vendor from trying again, at least in its friendly home market of China, where the TalkBand B5 has been officially unveiled earlier today alongside the surprisingly powerful Nova 3 handset.
This is more than just a rudimentary activity tracker, seamlessly doubling as a Bluetooth headset you can easily pair with both Androids and iPhones. There's no standalone voice calling functionality, of course, but if you choose to use the Huawei TalkBand B5 as a "traditional" wearable, you get all sorts of advanced proprietary technologies.
We're talking TruSleep (2.0), TruRelax and TruSeen (2.0) support, all of which rely on an impressive list of sensors to monitor your health, fatigue, sleep quality and automatically recognize various types of sporting activities, workouts and exercises.
That's impressive mainly because we expect the TalkBand B5 to fall in the ultra-affordable product category when it domestically launches. Namely, on July 20, with 24-hour heart rate monitoring capabilities also in tow. And an unusually large, unusually sharp 1.13-inch AMOLED touchscreen with 300 x 160 pixels.
Still, you shouldn't confuse this with a full-fledged smartwatch, as it only packs 512KB RAM (no, that's not a typo) and 16MB flash storage (not a typo either), obviously supporting a limited set of pre-loaded applications.