Unlocked LG G7 ThinQ starts shipping in the US at $750 with support for all carriers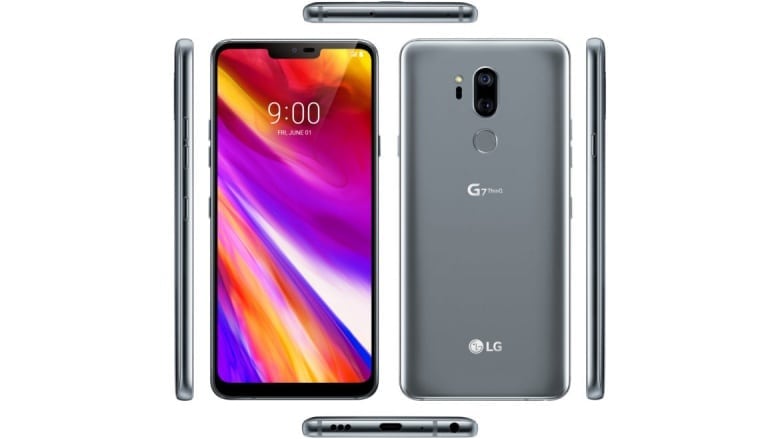 If you're an Android power user and a hardcore LG fan, you might be having trouble choosing the right high-end model for you. That's because there are no less than three semi-recent flagship releases available unlocked in the US right now, at least through B&H Photo Video.
The primarily photo-specialized retailer currently sells the 128GB LG V30S ThinQ for $679.99 (after a massive $220 discount), while the 64 gig G7 ThinQ fetches $749.99, and a V35 ThinQ configuration with the same amount of internal storage sets you back $849.99.
The latter, most expensive phone also includes a free 2017 Daydream View edition, but it's still only up for pre-order, and B&H merely says it's "coming soon", listing no specific shipping date.
Meanwhile, LG G7 ThinQ pre-orders have ended, at least as far as the unlocked platinum variant is concerned, with deliveries underway as we speak. The "New Aurora Black" flavor shouldn't be long either, as "Mid Jul 2018" is mentioned in B&H's "expected availability" box.
Visually, it's really not that hard to distinguish the G7 ThinQ from its two V-series cousins, as the V30S and V35 ThinQ sport symmetrical screen bezels, while the $750 handset embraces the iPhone X-started notch trend.
A durability champion, the LG G7 ThinQ is made from a premium combination of glass and metal, also packing a state-of-the-art Snapdragon 845 processor, alongside 4GB RAM, 64GB internal storage space and a 3000mAh battery. Dual 16MP rear-facing cameras, a single 8MP selfie shooter and a super-high-res 6.1-inch LCD panel with an extra-wide 19.5:9 aspect ratio wrap up a robust spec sheet for that $750 price point. And yes, this particular unlocked model (G710U) is compatible with both GSM and CDMA carriers, Verizon and Sprint included.