Moto E5 Play joins Android Go lineup with 2:1 'Max Vision' display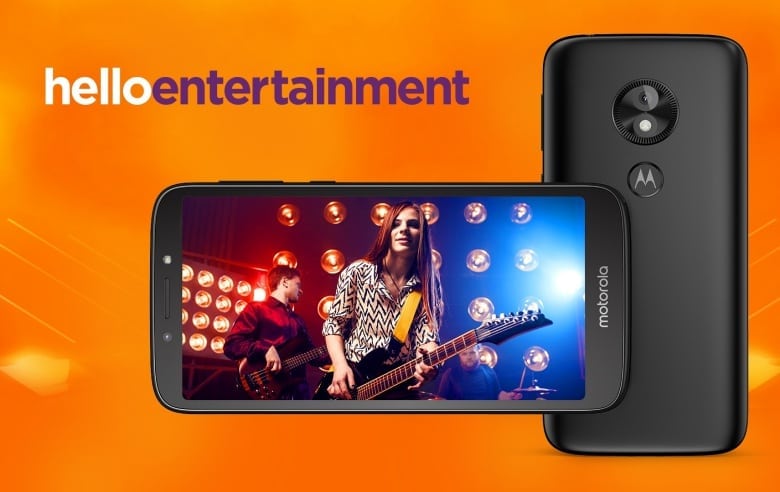 Google's low-cost, space-saving, data-friendly, performance and security-focused Android Go program continues its slow but steady expansion, as Motorola joins the likes of Alcatel, ZTE and Nokia, beating Samsung to the punch by unveiling the Moto E5 Play with Android Oreo (Go Edition).
Needlessly complicated name aside (Moto E5 Go Play would have worked just fine), this feels like an important addition to the moderately popular E family of affordable smartphones, delivering a "worry free experience and the performance, protection and value you want."
Similar but not identical to the "regular" Moto E5 Play variant available stateside for as little as $40 with prepaid plans, the Android Go-powered device has fewer pre-installed apps, smaller app sizes, a built-in data saver and, perhaps most interestingly, a 5.3-inch "Max Vision" display.
That's right, this is a trendy extra-wide 2:1 affair, and it also supports fingerprint recognition starting at a recommended retail price of €109 in "various countries in Europe and Latin America."
The Moto E5 Play with Android Oreo (Go edition) is even more affordable in the UK, where you can already get it on prepaid plans for £69, which equates to less than €80 or around $90.
We don't know anything else about specs and features, but we're guessing the screen resolution circles the HD mark, and based on Android Go's general frugality, the 2GB RAM and 16GB ROM of the standard E5 Play are likely to be downgraded to just 1 and 8 gigs respectively.