Unlocked LG G7 ThinQ scores $120 markdown just days after US release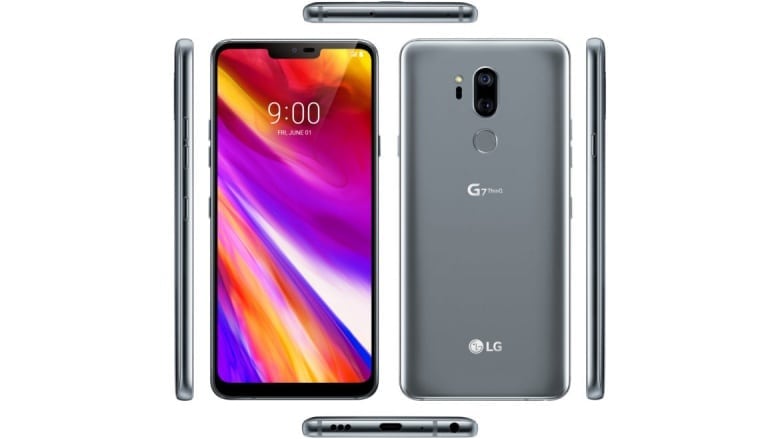 Well, that was quick. The AI-infused, iPhone X-inspired LG G7 ThinQ, which was formally unveiled a couple of months back, only started shipping in an unlocked variant in the US last week, already getting a pretty substantial discount from reputable electronics retailer B&H Photo Video.
Interestingly, the G7 ThinQ and B&H-exclusive LG V30S ThinQ are now sold at the exact same price of $629.99 with unlocked support for both GSM and CDMA networks stateside, making it even harder to choose between the two high-end devices.
On one hand, the V30S sports a P-OLED screen that's widely considered superior to the LCD technology used on the G7 in terms of overall sharpness, clarity and color reproduction. It can also be argued that the uniform design of the early 2018 V-series flagship is more pleasing to the eye than the "notchy" look of its cousin, and the G7 ThinQ packs less memory and internal storage space than the V30S ThinQ as well.
But on the other hand, the newer phone comes with a newer, significantly faster Snapdragon 845 processor, an upgraded 8MP single selfie shooter, and a dual rear-facing camera setup featuring two 16MP sensors rather than a 16 and 13MP combo.
All in all, it's a tough choice, but it's the good kind of tough, where you can be sure you'll get a great, powerful and durable product regardless of which one you end up purchasing. Keep in mind that the LG G7 ThinQ is available in black and platinum paint jobs, also including a free Avoda tempered glass protector (separately worth $19.99) at the marked-down price of $630.