Xiaomi Mi A2 is officially coming with Android One, Mi A2 Lite also expected out on July 24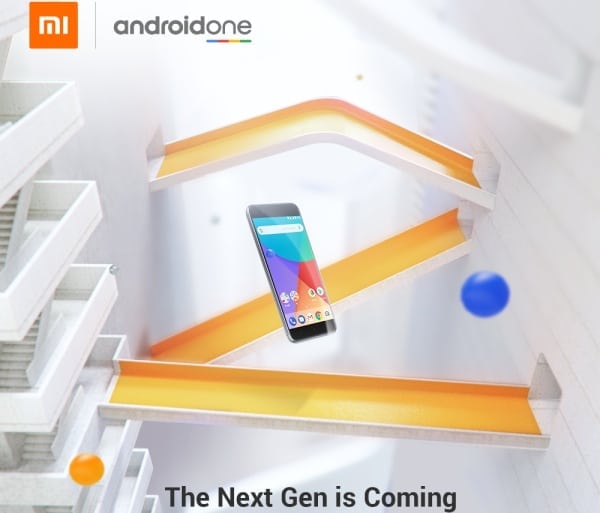 While Xiaomi had no problem revealing an upper mid-range Mi Max 3 smartphone would go official in China later this week, we were left guessing what handset could get a "global" launch in Spain on July 24.
But the secret is now out, and just as anticipated, the Android One-powered Xiaomi Mi A2 is coming to prove "#2isbetterthan1." In theory, we don't know a great deal about the sequel to the popular low-cost, mid-end Mi A1, but we're pretty sure Europe is simply looking at a rebranded Mi 6X here.
We're talking most major European markets, and not just Spain, with a Polish retailer jumping the gun last week and seemingly disclosing the key specs and price points of the Mi A2… and Mi A2 Lite.
That's right, the old continent will apparently get two different variants of this latest Android One phone, and oddly enough, the Xiaomi Mi A2 Lite could embrace the notch, while the "regular" Mi A2 is expected to adopt a largely symmetrical design.
Both devices should sport extra-wide FHD+ screens and dual rear-facing cameras, although the no-notch version may come with 12 and 20MP imaging sensors, compared to 12 and 5MP shooters on the back of the Mi A2 Lite.
Perhaps the most important distinction will be a Snapdragon 660 processor, downgraded to a 625 on the Lite model, but the latter is actually tipped to be paired with a heftier 4,000mAh battery.
The most affordable Xiaomi Mi A2 configuration, packing 4GB RAM and 32GB internal storage, could cost around €300, while the Mi A2 Lite is expected to start at €250 or so on the old continent.