Oculus Quest announced!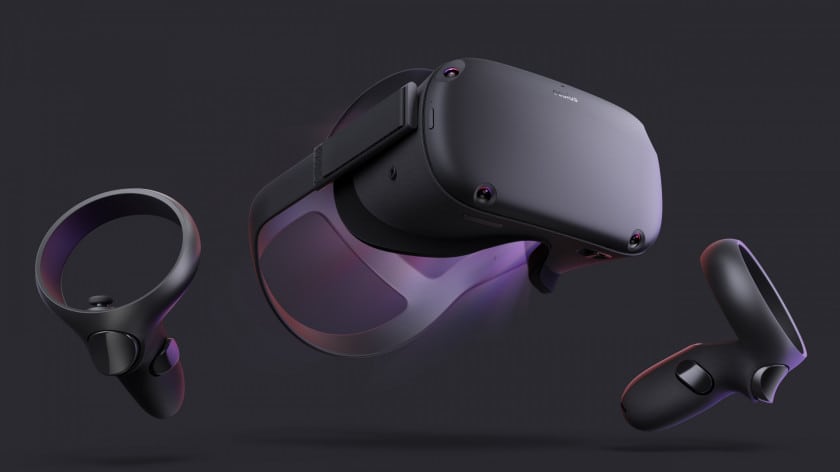 Last year was possibly the starting point for the virtual reality world to come inside our lives. Companies have been developing and announcing devices for VR for quite some time now. However, the craze got bigger when they slowly started to come inside our homes. One of the best companies about this – Oculus – was responsible for starting this trend. They now have a big portfolio of devices that enable virtual reality. The Oculus Rift is possibly one of the most famous one, and it's the main choice for many gamers around the world. There are also other devices, such as Oculus Go and Gear VR, but all of them have one downside. They require either a tether to a powerful computer or are limited to the internals packed inside a smartphone. However, that is going to change soon. Meet the Oculus Quest!
What is the Oculus Quest?
The Oculus Quest is an all-in-one VR gaming system that allows you to enter the virtual reality world, without the need of a computer. Oculus, now as a part of Facebook, says that the Quest will be the company's middle ground option, giving you the best of both the tethered and mobile worlds.
What is powering this device?
Unfortunately, the company didn't announce any details about the internals of this gaming system. The only details we know is that it will have 64GB of internal storage to fit all of your games. And knowing that it should be the best of both the tethered and mobile world, it should have decent performance. However, it won't match the one of the Rift, since the hardware on the computer determines that.
What it's going to include?
As you can see from the photo, the device will come with the main headset and two motion controllers. The headset will have two displays with 1600 x 1440, one for each eye. Furthermore, it will have four wide-angle cameras on the outside that will track your motion and position. From their claims, the cameras will track up to 4000 square feet around the user.
What games will be present?
On launch, the Oculus Quest will have 50 different titles. Some of the fan favorites like Robo Recall and The Climb will be available then. The company is also working hard on porting other titles to it, which should come later after the launch.
Pricing and launch?
The Oculus Quest will be launched in spring next year, with a starting price of $400.
So, what are your thoughts on the Oculus Quest? Share them in the comments below.