Is Nokia Taking over the Mobile Phone World: 1200 & 1208 Handset Models?
The question here is "Are Nokia Taking over the Mobile Phone World? Yes again more handsets from Nokia will they ever stop. Every time we decide to give you more information on other mobile phones Nokia decide to bring out more phones, but hey that is a good thing at least we know the mobile industry is not dying.
Nokia have 2 more mobile phones which are the Nokia 1200 and Nokia 1208 on top of the Nokia 1650 we did on the 4th May 2007. Right about the phones —
The Nokia 1200 —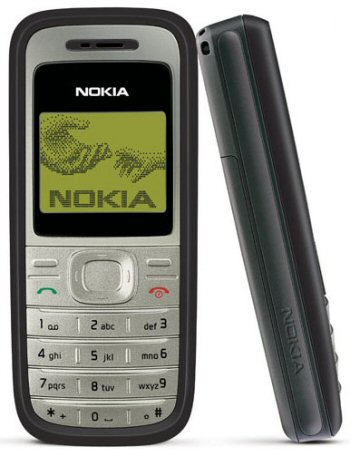 – GSM 900 / GSM 1800
– 96 x 68 pixels, 29 x 23 mm Display
– Themes and wallpapers
– Vibration
– Polyphonic (32 channels) Ringtones
– Phonebook – 200 entries
– Call Records – 20 dialed, 20 received, 20 missed calls
– SMS messaging
– Games
– Calendar, Calculator, T9, Currency converter & Built-in hands free
– Up to 390 hours standby
– Up to 7 hours talk time
– 102 x 44.1 x 17.5 mm
– 77 grams
Phones Review say —
The Upsides — Because there is not much going on within this mobile phone it will be cheap and that's a fact, it is your plain phone that does nothing but the ordinary, very well suited for those who do not like technology.
The Downsides — Here we go, if your into all the latest technology you will not like the Nokia 1200 because it has NO USB, NO Browser, NO Camera, NO Card Slot, NO GPRS, NO HSCSD, NO EDGE, NO 3G, NO WLAN, NO Bluetooth and last of all guess what NO Infrared port plus with an internal memory off 4MB that's useless.
The Nokia 1208 —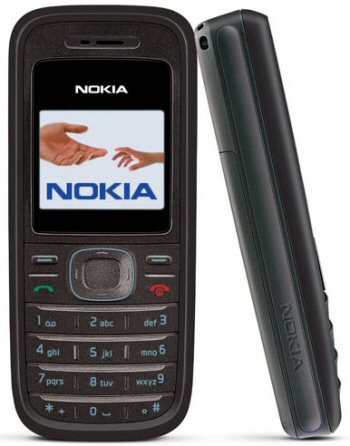 Is basically the same as the Nokia 1200, let us break it down nice and simple for you. If you want a high tech phone continue your search on Phones Review because we have loads, but if you want simplicity and an easy to use mobile phone with all the specs to confuse the hell out of you then wait for these 2 new mobile phones that are coming soon.