Nokia N95 8GB goes red and going stateside: May release first qtr for $599
Following on from our news of the Nokia N95 8GB Red (News here) which is basically the Nokia N95 8GB with a brand new colour Engadget Mobile have some more useful information with an update of possible release and price.
Ok we know that this mobile phone is stunning in looks and use-ability but the colours are just plain and boring, but not anymore because they only gone and painted it red.
The new paint job does make the Nokia mobile phone stand out much more and what is more is that it could be released stateside sometime this first quarter for around $599.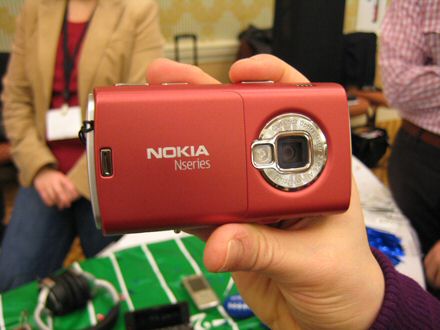 What colour would you like to see the Nokia N95 8GB in?
Source — Engadget Mobile