More New Best Buy Sprint Palm Pre Promo Ads
Not too long ago, Best Buy put up a Palm Pre banner and now apparently continues to tease prospective Palm Pre wannbees with yet more Palm Pre graphics reports everythingpre.
Apparently the previous Palm Pre banner now links to an even larger image which details the Palm Pre features…how very exciting.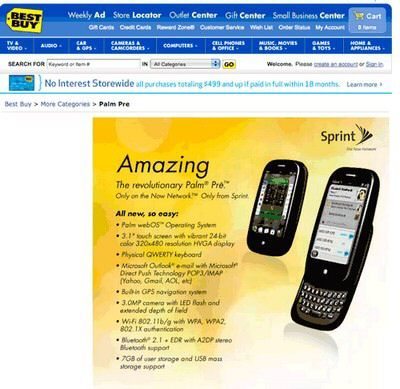 No doubts this Best Buy Palm Pre graphic will eventually lead one to purchasing the Palm Pre, until then it is a little encouraging to see more advertising as this could well mean the Palm Pre is closer to that ever evasive Pre release date.