Motorola CLIQ/DEXT gains large picture review
Motorola's new Android packing baby, the Motorola CLIQ or Motorola DEXT in the UK isn't available just yet that hasn't stopped the guys over at mobile-review from grabbing and posting quite an in-depth photo review.
When I say there's a quite a few images of the Motorola CLIQ, I mean there is an abundance of images available and is one of the most thorough photo reviews to date, and they do give a touch of written review as well on such things as the design, the display, QWERTY keyboard and controls, camera, connectivity, Android platform and such.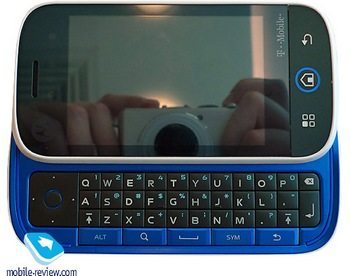 Mostly what we've heard before but it's all about the pictures in this extensive photo review, so to see all those images just hit up the link.