HTC Evo 4G May Release Date, is it April Fools joke?
Apparently Best Buy will start selling the Sprint HTC Evo 4G smartphone in May according to the screenshot shown below and a few sources like UberGizmo via Android Community.
The screenshot shown below is apparently to be Sprint's "Playbook" and it clearly shows the recently announced HTC EVO 4G Android smartphone, someone from over at Android Central said that they are being trained at BestBuy on the new handset.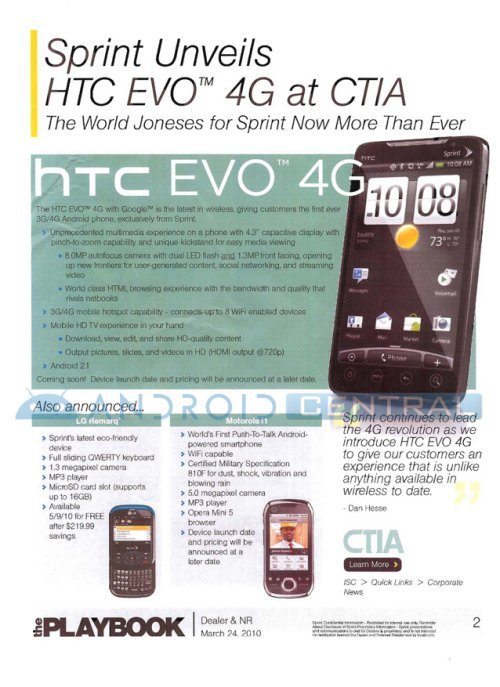 According to the sources mentioned this device is slated for a release date in May 2010 (Presale), this would allow you to buy a gift card, which you will be allowed at a later date to redeem it for the actual handset.
Basically in a nutshell the gift card is a ticket to reserve the HTC EVO 4G; obviously this is not confirmed and could be not at all true. Please let us know if you think this is real or indeed just an April Fools Joke.