iPhone 4G Verses iPhone 3GS in Pictures
The mobile space is rife with anything and everything to do with the next generation iPhone whether you call it the iPhone 4G, iPhone HD, iPhone whatever, and the guys over at the daily iphone blog have come up with quite a few pictures pitting the iPhone 4G against the iPhone 3GS.
Basically the gallery delivers a visual comparison between the new iPhone 4G and the current iPhone 3GS, although they don't say where the pictures originate from but at least gives us a comparison of the two.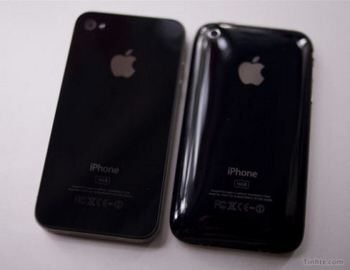 There's not a great deal else to add as there are no specs or details offered, just the gallery and not too sure if this is yet another iPhone 4G or perhaps the one reported on earlier (here)
Anyway, a picture of the next generation iPhone is always good to see, and you can view the entire gallery by heading over to their website, but please do come back and let us know what you think by dropping us a comment.