Blackberry Storm 3 Release, Specs, Pictures & Branding
More news on the new upcoming BlackBerry Storm 3 smartphone and this time we want to let you know about the release, specs, pictures and branding.
We have come across some interesting information via PC World and BGR about the new RIM device, first of all before we get into the new rumoured specifications we would love to know about the name branding, what would it be called?
Well apparently the new BlackBerry Storm 3 will be codenamed the Monaco and Monza but we will have to wait and see about the branded name, according to the sources the new handset will release somewhere around the end of September 2011 and will release with Blackberry OS 6.1, which is yet to be released.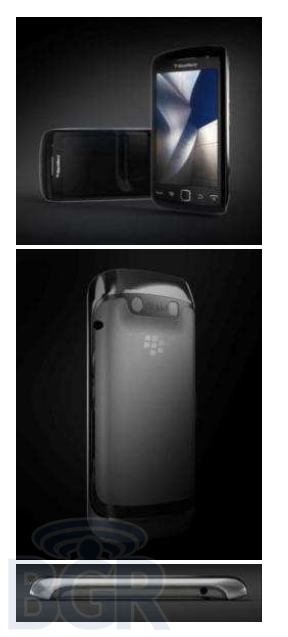 OK, so what new will the specs be on the new BlackBerry Storm 3? Well how about 1.2GHz processor (Better than the 1GHz) and 3.7-inch 800 x 480 capacitive display, sound good to you so far? Then check out more features below:
Speculated Features Include: Magnetometer, 5-megapixel camera with 720p video recording, Quad-band GSM/GPRS/EDGE, Proximity sensor, 8GB eMMC (storage for apps and data), 512MB of RAM, Tri-band UMTS/HSPA, 2.4GHz b/g/n and 5GHz a/n Wi-Fi + UMA, Bluetooth 2.1 + EDR, microSD slot, 3G Mobile hotspot, Optical trackpad, Accelerometer, OpenGL ES 2.0, 1230 mAh battery and BlackBerry OS 6.1.
The new BlackBerry Storm 3 could possibly be released in two or three versions across the globe, if you have any information at all covering this smartphone please do let us know. Post all your comments in the area provided below.