Motorola Droid Bionic Car / Desktop Dock, Price, Amazon Mystery & Fake
The latest news surrounding the Motorola Droid Bionic Android smartphone, includes the desktop dock and the Droid Does Motorola Droid Bionic page and price page, this is all a mystery with it going online and then being pulled.
First up is the Motorola Droid Bionic desktop dock and the car dock, we showed you the desktop dock yesterday, the Motorola 89498N HD Station with Rapid Wall charger was shown on the Amazon online store for a little while and then was quickly removed, no one is sure why this was shown and then pulled, if you visit Android Central they show the desktop dock and the new car dock.
But the new Bionic accessory shows you all the ports on the back, main features include: 8.7 x 6 x 1.5 inches in size and weighs one pound, it comes with numerous ports such as; USB ports, a 3.5mm headphone jack, and HDMI out port, what is good is that you can see the Bionic docked into this new device and it clearly shows the smartphone features an 8-megapixel camera.
If you visit Amazon Desktop Dock and Car Dock pages (Page 1 & Page 2) you will now see a message saying on the site 404 document not found "Looking for something? We're sorry. The Web address you entered is not a functioning page on our site"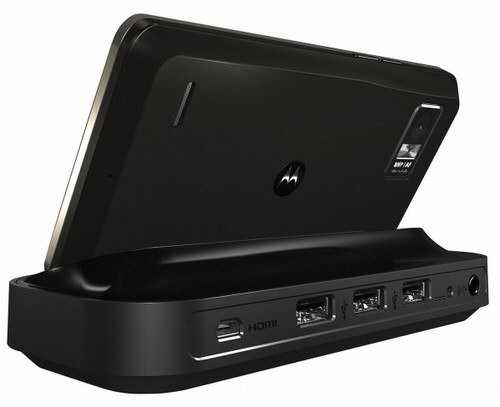 So why do you think Amazon pulled this device from its online store? There was never a price for the dock, it obviously exists but got told off we are guessing for advertising it.
The next news we covered was the Droid Does Motorola Droid Bionic page suggesting a price tag of $299, now the price is probably true but the online page is not. This page was a mock-up, which are all aware of now but the reason I am mentioning it again is solely down to the price that was mentioned.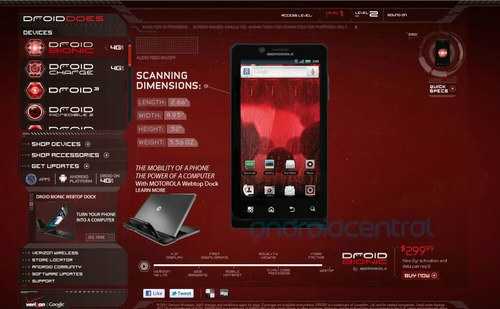 Do you think the Droid Bionic will be priced at $299? We are still waiting on official release date and price confirmation on this new smartphone on the Verizon network, so please stay with us as news will be coming in soon, suggested release date for the Motorola Droid Bionic is August 4.
Please let us know if you will be buying this new handset, wonder how many will buy this smartphone or if they will wait for the Google Nexus 3. Please do use the commenting area provided below, all comments most welcome, have your say.