Nokia N9 August 19 Release Date & Price: Pre-order Special
The Nokia N9 is the new MeeGo smartphone everyone is talking about, but when it comes to the release date and price it still remains a mystery. We have found some information that suggests it will release August 19.
If you visit Technodom (Google Translation) they have plenty of info covering the Nokia N9, the website also states the August 19 release date with a price tag of 99 990 tenge (500 Euros -$686 US).
The site also allows customers to pre-order the upcoming smartphone, personally we have never heard of the site above but they do have a good Alexa rank so they must be popular.
We mentioned not so long ago the Nokia N9 availability page and the UK is not listed on it, maybe we are missing something here. Another point to add is the fact that Nokia is going to release a Windows Phone 7 smartphone with Mango, so why on earth would customers want to buy the Nokia N9 with the MeeGo operating system? We would love to know if you are interested in the Nokia N9 or will you hold out for the WP7 phone from Nokia.
We found Technodom via talk.maemo.org by a member called "selfish_russian", so wish to say a big thanks for them for the heads up. If anyone could come forward and confirm the release date of August 19 and it's pricing that would be fantastic.
If you look at this Google Trends page (Graph Image Below), you will notice the comparison in trends for the Nokia N9 and the Apple iPhone 5, the image below shows a red line for the iPhone 5 and a blue line for the Nokia N9, it clearly shows there is more popularity with the iPhone. We are receiving loads of emails via readers asking about the N9 and when it will release etc, whatever way you look at it the iPhone 5 is getting all the interests here and do you really think Nokia will succeed with the N9?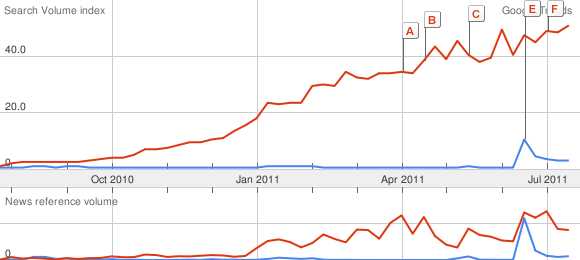 The Nokia N9 is a very nice looking design and can see there being some interest, with so may new smartphones coming out this year Apple has a very good strategy in releasing its smartphone in Sept for US and October for everyone else.
We would like to ask all our readers if they have any interest in the Nokia N9, is this the next smartphone you will be purchasing this year?
We do welcome all your comments below; if you have something to say please do let us know. Thanks, whilst you wait for more information please do check out our previous article showing many Nokia N9 videos right here.