Fantastic iPhone 5 front new quality images impress
If you've been following all the news and developments about the upcoming Apple iPhone 5 you will already no doubt have seen various leaked images purporting to be the iPhone 5 or component parts. Today though we have news of some brand new photos that are fantastic quality and purport to be of the front assembly of the iPhone 5 as well as news on where you can also see a video of the same.
The closer we come to the expected reveal of the iPhone 5 at an event on September 12 (not confirmed yet) the more and more we are seeing and hearing about this much-awaited smartphone. We have already told how this is expected to be one of the most notable product upgrades in consumer electronics history and that's some billing to live up to. We've also discussed how some owners are already offloading their current iPhone's to get the best price before the iPhone 5 launch and how the recent Apple win over Samsung in a patent lawsuit may affect the price of the next iPhone. As well as rumored specs and features we have also often seen blurred images that have been quite difficult to make out but that is where these latest photos differ as these are of stunning quality and claim to be of the iPhone 5 front assembly next to the current iPhone 4S for comparison.
The leaked images come from French website Nowhereelse.fr and were brought to our attention by BGR. We have received information and pictures previously from the French site but of course we cannot confirm whether these photos are the real deal although they certainly look credible. The authentic looking photos show particularly well the much-rumored larger 4-inch display of the sixth-generation iPhone. If you check out the Nowhereelse.fr link above you can see many more photos and also view a video about the iPhone 5. It's pretty intriguing stuff and we're glad that hopefully it won't be too much longer until we find out if these images are genuine.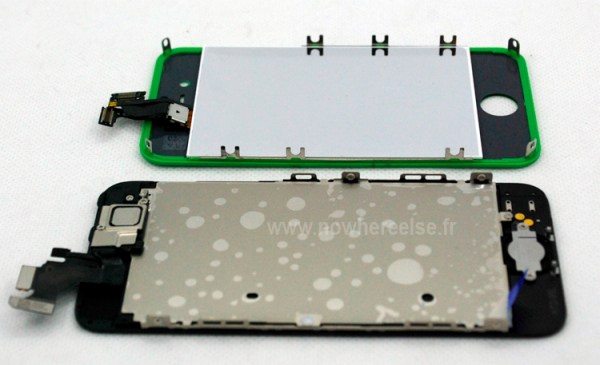 As far as internals go we can only repeat the various widely reported specs and features that are anticipated including that larger screen, improved camera, A5X or A6 quad-core processor, LTE connectivity and NFC, all running of course on iOS 6 the next mobile operating system expected to be released next month. While we wait for official news you can bet we'll continue to bring you more developments and rumors about the iPhone 5 as we hear it.
Let us know your thoughts on these new and very clear images claiming to be of the iPhone 5. Are you waiting for the next in Apple's series of iconic phones? Have you already decided to purchase the iPhone 5 or will you wait to see what it officially has to offer and hope it lives up to the hype? Let us have your comments on this.