Bad Piggies teaser trailer out for Angry Birds spinoff
A few days ago we brought you news about a new game from Rovio that will be a spin-off from the phenomenally successful Angry Birds franchise. The 'Bad Piggies' game will involve the pigs getting their own back and will allow the user to play as piggies out for revenge. This spinoff game should be hugely popular and many people have been waiting for further news and we can now tell you that a teaser trailer has just become available.
The Angry Birds series has spawned over a billion downloads so any game based on it looks set to be a big hit too. Cue 'Bad Piggies' for which Facebook and Twitter accounts have already been established. The new teaser trailer video is entitled simply 'Something PIG is coming!' and you can see the video below this story. It seems the game will still involve the customary wooden and stone structures that we're all so used to as well as the infamous catapult.
The new trailer was brought to our attention by iDownload Blog who report on hearing a pre-holiday season release date. Obviously as advertising is now underway and the trailer has been released it does look as though a launch will be sooner rather than later, maybe this month or next. The 33-second video trailer shows one Angry Bird soon becoming splatted by a chuckling pig that falls from the skies followed by an influx of more green piggies dropping and eventually resulting in the increasingly perturbed bird becoming obscured from view.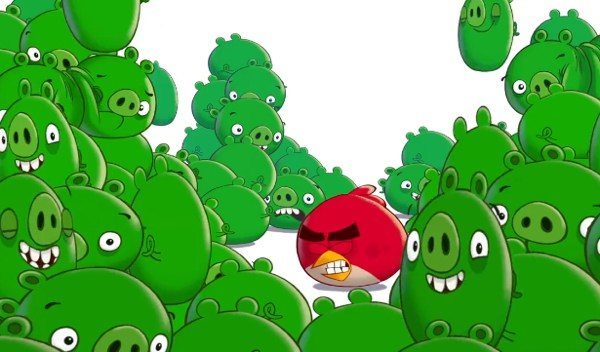 Remember you can see the trailer below our story. Why not take a look and tell us what you think of this new Rovio teaser of Bad Piggies? Do you think it's time for a spinoff version of the popular Angry Birds game? Let us know with your comments.