Motorola Droid Razr M will sell with affordable price
We recently gave readers some leaked details of the Motorola Droid RAZR M smartphone and now the phone has been officially announced we can give you information on confirmed specs and pricing. We have also learned that this 4G LTE smartphone for Verizon will sell for a very affordable price and a look through what it has to offer could make this a tempting choice for many potential customers.
Motorola has come up with a clever way of giving users a nicely sized qHD display with resolution of 960 x 540, without the handset appearing too large, as it has used a 4.3-inch screen with a very small amount of bezel. The design is also slim and specs include a 1.5GHz Qualcomm dual-core processor, 1GB of RAM and 8GB of internal storage (expandable via microSD). There's also an 8-megapixel rear camera, 4G LTE connectivity, the usual tough and comfortable to hold Kevlar backing and Gorilla Glass has been used for strength.
As far as operating systems go Cnet reports that the Droid RAZR M will launch running Android 4.0 Ice Cream Sandwich, rather than the very latest Android OS, 4.1 Jelly Bean. This might disappoint some buyers but remember this is a very affordable phone and Motorola does promise that the RAZR M will receive a Jelly Bean update later in the year. Therefore we don't think the lack of Jelly Bean on release should be a significant deterrent to purchasers if they are happy with everything else the Droid RAZR M has to offer.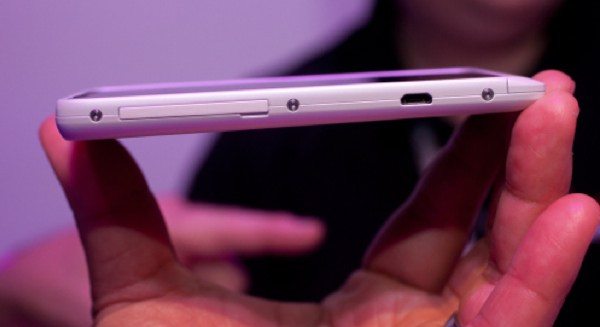 Google's Chrome browser will be the default choice and the Droid RAZR M will also take advantage of SmartActions software. Due for release next week on Verizon the Motorola Droid RAZR M is priced at a very reasonable $99 and pre-orders are already available. You might also want to check out details of another just-announced Motorola phone, the Droid RAZR HD here.
What are your thoughts on the Motorola Droid RAZR M for Verizon? Do you agree that the pricing is extremely competitive? Send your comments to let us know.