iPhone 5 launch disruption threatened by Samsung
The closer we get to the Apple iPhone 5 unveiling at an event on Wednesday the more news and speculation we hear and we are attempting to keep you informed with all the latest on the much-awaited release. However we previously told how Samsung has pledged to sue Apple if the iPhone 5 turns up with 4G LTE connectivity and could attempt to ban the iPhone 5 from sale if this happens. Now we hear that just in case we were all thinking this might be an empty threat on Samsung's part, the company has now repeated that an LTE iPhone 5 could lead to launch disruption.
Many of you will have followed the recent patent litigation case in the U.S. between Samsung and Apple where Apple eventually won and is now attempting to ban several Samsung products from sale. We told how Samsung had vowed to counterstrike with action and a possible injunction against the iPhone 5 if it is LTE-equipped as Samsung holds several 4G LTE patents. However the evidence at the time seemed to suggest that there was only a very slim chance of the company managing to ban the iPhone 5 and we recently posted another article telling how the iPhone 5 is more likely than ever to arrive with 4G LTE and not just for the U.S. either but for some other regions worldwide.
It certainly seems as though Samsung's initial vow to retaliate with action against an LTE iPhone 5 hasn't stopped Apple from forging ahead with its plans but we wonder if Samsung's further strong words today may have any impact after all. A report on iDownload Blog tells how some Samsung executives, who have not been named, informed a publication with a Samsung-friendly leaning that key markets in Europe and even the US will be the subject of legal action if a new iPhone with LTE comes to fruition. The possibility of this threatened action could lead to real problems for Apple, who will want to avoid any disruption to the flagship device launch.
Apparently a senior Samsung executive told The Korea Times today that the instant any LTE iPhone 5 hits retail shelves the company will launch action against it. The executive, said to be "directly involved with the matter," specifically spoke of countries in Europe and also the US as "primary targets." Many people will admire the way that Samsung is determined to strike back at Apple as it seems that there is currently a backlash against Apple for what many people perceive to be bully-boy tactics. Although it seems that further action might appear to be futile it is perhaps significant that in another suit Apple is having real difficulties trying to invalidate a couple of LTE-based patents belonging to HTC and this could mean more chance of success for Samsung if it sues Apple again and more chance of achieving a ban on iPhone sales.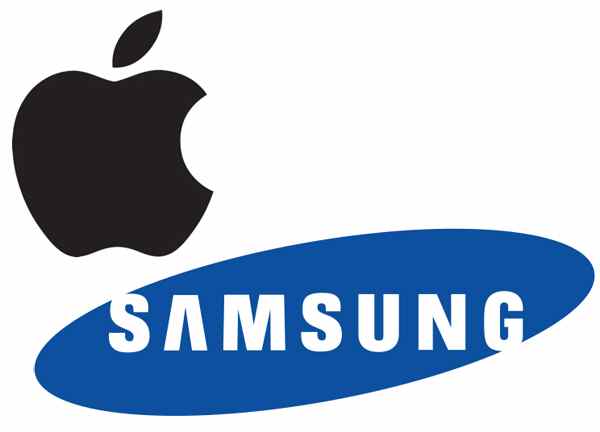 As iDownload Blog points out, it would only take one successful patent infringement strike against Apple, with all its smartphone eggs in one basket, to have a shattering effect on the company and a successful sales ban against the company would have long-lasting after-effects. Another Samsung executive has also pointed out the difference between standard essential patents and LTE patents with the latter being "new and highly-valued." However it's also noted that a Qualcomm chip is believed to enable LTE networking for the next iPhone and that Qualcomm already has licensed 4G technology, a point that Samsung so far seems to be conveniently ignoring.
One thing that does seem sure is that Samsung is going all out to get back at Apple although the chance of successful litigation in this case is questionable. However maybe Samsung feels it would be worth the price of a new suit against Apple if it were to cause interruption to the arrival of the iPhone 5? We'd be really interested to hear readers' thoughts on this.
Do you think that Samsung has any chance at all in a future LTE patent battle with Apple and how far do you think Samsung should go in this endeavor? Maybe you can't wait to get your hands on the new iPhone and feel that Samsung should back off with any legal threats? Let us know with your comments.