Motorola Intel edge-to-edge event September 18 in London
Now the dust has settled on Apple's press event yesterday we can still look forward to what other smartphone manufacturers may be planning. Luckily for those that don't want an iPhone there are a vast array or worthy handsets available and now a Motorola Intel edge-to-edge event has been announced in London on September 18th.
Motorola has recently put up a teaser video that gives a little glimpse into what is coming next week, and as the Android Community are reporting Motorola and Intel have sent out press invitations to an event where their latest device is expected to be unveiled.
This handset is widely believed to be the first Motorola smartphone that will be powered by Intel's Medfield processor. It is not thought that there will be any surprises at the event, and the new Droid RAZR M was announced by the company last week in New York.
The RAZR M is a smaller handset but features an almost edge-to-edge 4.3-inch AMOLED display, and the difference between the Verizon Droid RAZR M and the international version is the processor. Next week the company will be showing the device off that is powered by Intel's dual core processor, instead of the Qualcomm S4 that US consumers will get.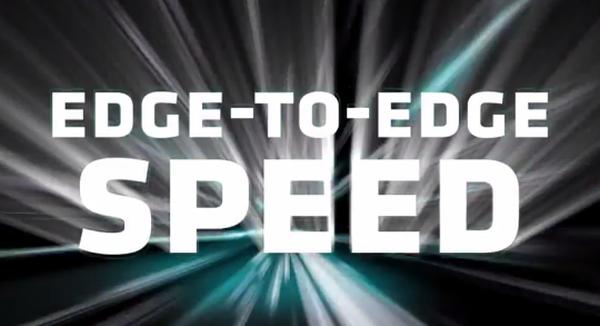 The Intel Medfield processor is still a powerful chip, but it won't compare with the Verizon model and its Qualcomm Snapdragon S4 processor. It is still a good start by Intel and going forward they will develop their mobile processors further. The handset will also have 1GB of RAM and 4.5GB of on board storage.
It is thought that the Droid RAZR M international model could have the same grey colour that was seen in a leak earlier in the year, and the handset is set to be a more affordable device in the RAZR family.
Do you like the look of the Motorola Droid RAZR M?