Download iTunes 10.7 now, 11 comes in October
Today the iPhone 5 and new iOS 6 were announced, and now we can let you know that you can download iTunes 10.7 now. Do not get excited because this is just a minor update, the main release being iTunes 11, which will be available in October.
Apple released the minor iTunes 10.7 mainly for the jukebox software, so that it can provide support for iOS 6 when it releases next week on September 19th. This new update is a 157MB download and this will add support for iOS 6 running on compatible devices such as the iPhone, iPad and iPod Touch.
Just visit this link to download iTunes 10.7 for Mac and Windows, if you have a Macintosh you will need Intel Core processor and 512MB of RAM, OS X version 10.6.8 or later, Safari 4.0.3 or later, and 400MB of available disk space. If you have a Windows machine you will need a 1GHz Intel or AMD processor, 512MB of RAM, Windows XP Service Pack 2 or later, 64-bit editions of Windows Vista or Windows 7 require the iTunes 64-bit installer, 32-bit editions of Windows Vista or Windows 7, 250MB of available disk space. You will also need Broadband Internet connection to use the iTunes Store.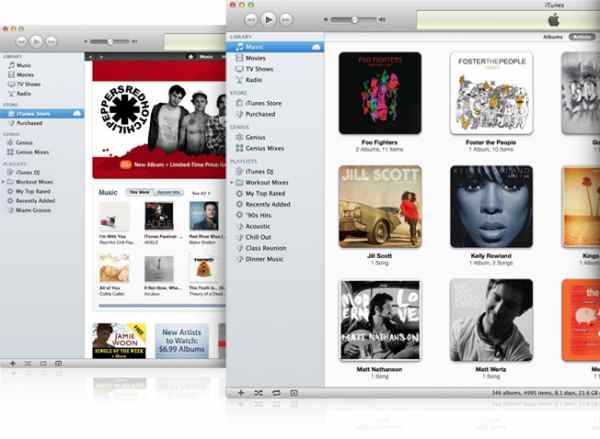 There is not much more we can add to this as there is not really much more to tell you, are you happy about the new iPhone 5 and iOS 6 announcements today?