HTC 8S unveiled but fails to excite
Many of you will now be aware that Microsoft is currently working hard getting its next version of its mobile operating system ready for release in the coming weeks, and in the mean time we have already seen some new upcoming Windows Phone 8 hardware being revealed by Nokia. Today it was the turn of HTC, and it has unveiled the 8S but the device fails to excite with its specs.
After some earlier teasing the company has just revealed its line-up of Windows Phone 8 devices, and we have already told you about the HTC 8X, but the 8S as TechCrunch are reporting is being aimed according to HTC at the general consumer.
The handset is lacking a lot of features and it seems that HTC thinks the general consumer wants a device from last year, but repackaged as new. The HTC 8S is a long way off the company's new flagship 8X as well as some of Nokia's new handsets, and it is hard to imagine if many carriers could even give it away for free.
There is a 4-inch WVGA display that is protected by Gorilla Glass, while powering the device is a dual core S4 SoC clocked at only 1GHz with a paltry 512MB of RAM. Even when comparing these specs with other Windows Phone devices they fall short of a lot of them.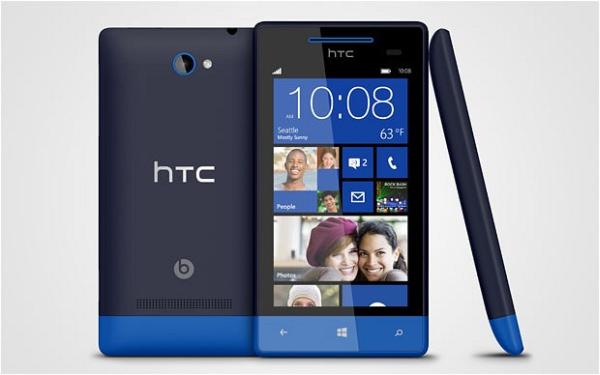 Storage wise you get only 4GB but luckily this can be expanded via the microSD card port and on the back there is a five megapixel camera that is limited to 720p video. While on the front there is no camera at all, and it is very doubtful that the 8S will have LTE compatibility.
It's not the slimmest of smartphones either measuring in at a somewhat porky 10.28mm thick, and compared against the Nokia 820 it reminds you of a handset from last year. There was no news on pricing for the handset, but HTC did reveal it will be available in early November. When you consider the iPhone 4 can be had for as little as $99 now, it makes you wonder who would actually buy the HTC 8S.