iPhone 5 tougher than it looks, with video
It's been a big Apple day today with the launch of the iPhone 5. As well as the usual reviews, user experiences and first impressions one of the things we always see after the launch of any new iPhone is a bunch of people dropping it, attempting to scratch it and generally give it some rough treatment to see how it stands up. As usual that has already happened and we can tell you that the iPhone 5 is tougher than it looks and we also have a video showing this.
Demand for the new iPhone has been overwhelming across the world and as usual there were long lines at retail outlets of people hoping to get their hands on it. It has impressive specs but one thing that has concerned some people is its glass and aluminum design. Other iterations of the iPhone received complaints about how fragile they were and how easy it was to break the glass and although it feels solid in the hand the iPhone 5 also looks as though it could get damaged rather easily.
This is where those who conduct drop and durability tests come in and believe me there will be plenty of those in the know testing out the construction of the iPhone 5 in the coming weeks. One such test has already taken place, as reported by 9to5Mac who teamed up with iFixYouri to see just what sort of punishment the iPhone 5 could take. The drop tests reflected things that might happen in everyday situations and revealed that the iPhone 5 is in fact pretty durable, in fact one of the toughest iPhone's yet. You can see a video below this story to watch the latest iPhone being put through its paces.
The drop tests showed the iPhone holding up fairly well when being dropped from several feet high. Although there was some damage to the aluminum frame that's hardly surprising but the phone was still in working order. Furthermore, if you're worried about the glass display cracking then you'll be pleased to hear that in fact it took several attempts at dropping it before the screen finally surrendered. The iFixYouri team also found that the iPhone 5 screen was difficult to scratch.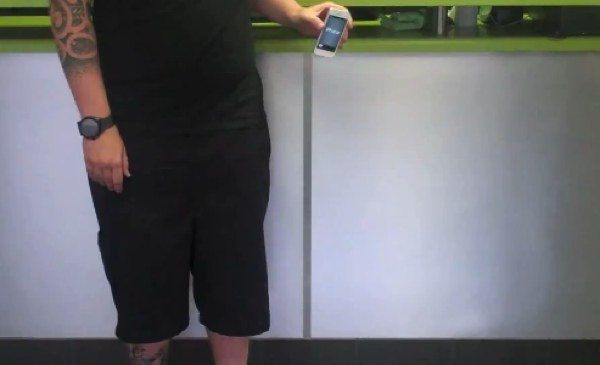 However, in further news it's been reported that the new black and slate iPhone 5 is a little susceptible to scratches. The reverse is made of anodized aluminum and was put to the test by a person who found that the back of the phone was easy to scratch and scuff. This news came to us from BGR and apparently it was a member of Overclockers UK who took a Liquidmetal SIM card tray pin as well as a set of keys to the iPhone 5's back and provided an image of a rather unpleasantly marked phone as 'proof' of how easy it was to scratch. Of course the white and silver iPhone 5 should by that account be just as easy to scratch but any damage wouldn't show so much. BGR even wonders if this could be the beginning of Scratchgate but frankly it seems to us that if anybody tried enough to try to mutilate a phone it would be pretty easy with a certain amount of determination.
Remember to watch the video below this story to see how durable the iPhone 5 actually is and you may be pleasantly surprised. The last thing Apple needs is negative publicity regarding the durability of the new iPhone particularly when the new iOS 6 Apple Maps app is already under fire. We'd like to hear your experiences of how tough…or not…your iPhone 5 is.
Hopefully you've got through your first day using it without any mishaps? If your phone has already received any damage, what caused it and what were the effects? Let us know with your comments.