iOS 6 Maps problem, maybe Apple should have called it beta
Apple's latest mobile operating system, iOS 6, was finally released to the public on Wednesday and has been met with plenty of positive praise from those in the know and consumers alike. Although there's a lot to be pleased with there is growing and widespread criticism of the new Apple Maps app and Apple's departure from Google in this respect. This iOS 6 Maps problem now leads us to wonder if it would have been better received if Apple had called it a beta version.
We've already told how many people had problems downloading iOS 6 and also given a fix for a Passbook problem that some users of the new OS faced. However, now that many people are getting used to the new iOS on their iPhones, iPads and iPod touches it seems there is increasing displeasure with the new Apple Maps app that Apple seemed so pleased with.
With over 200 new feature and improvements it was always going to be a struggle to satisfy everyone with iOS 6 but the amount of dissatisfaction with Maps could be seen as Apple seriously dropping the ball in its usually fastidious approach to a new product. With the iPhone 5 launching today, complete with iOS 6, even more consumers are just about to use Apple Maps and so the disapproval of Maps looks set to grow even further. Before iOS 6 was released on Wednesday we posted an article about the new Maps app being a replacement for Google Maps and although we had been impressed with what we had initially seen about Apple Maps there was already some dissent.
We told how Waze CEO Noam Bardin had spoken bluntly about Apple relying on TomTom data for the new app and said, "you're literally not going to find things." Bardin also said that developers had told him that things that worked fine on Google were not working with Apple's Maps so maybe we should have taken this disparagement more seriously as a sign of what was to come. Now the tech headlines are full of condemnation of Apple Maps and it seems that the extensive criticism has caught Apple on the hop, although at least the company seems to be taking complaints seriously.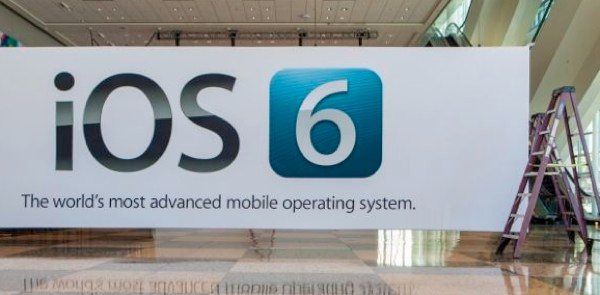 Yesterday Apple issued a statement to say that work is continuing on improving Maps and said that because it is cloud-based it would get better the more people used it. Apple spokeswoman Trudy Muller explained, "We launched this new map service knowing that it is a major initiative and we are just getting started with it," according to The New York Times. The statement ended with, "We appreciate all of the customer feedback and are working hard to make the customer experience even better." Of course this was a new initiative for Apple, taking on a massive undertaking but maybe if they'd added the word 'beta' to Apple Maps it could have saved itself a lot of criticism.
When Siri was first launched last year there were plenty of comments about it not being as good as hoped, not understanding accents and some functions only being available in some regions. However because Apple said that it was in beta maybe this saved further criticism. This doesn't apply to Maps though and of course where Siri was a novel new function, Maps is a much more essential service. Hence the blasting that Apple is currently receiving from unhappy customers wishing that Google's map services hadn't been replaced. Some concerns about Maps include distorted imagery, misplaced landmarks, a lack of public transportation routes and inaccuracies with some location data.
It will certainly be interesting to see what improvements Apple can make to Maps and how quickly this can be done. While we wait for a better Maps app we're interested to hear your thoughts on iOS 6 Maps. Have you tried it out and if so, do you think it's as bad as many are saying? Do you wish Apple had stuck with Google for mapping requirements or at least described its own Maps app as being in beta? Maybe you feel that the many other benefits of the new OS outweigh some of the drawbacks? Let us know with your comments.