Motorola Razr i info on UK carriers and price
In the last few days we've posted plenty of news about a just-announced upcoming Motorola phone, the Motorola Razr i. We told of the first regions that the phone would be launched in and how it was heading for an October release. Today we have some more Motorola Razr i info for you as we now know UK carriers and pricing.
We've already given readers some details on Razr i specs as well as a comparison with the LG Optimus G and another specs comparison against the Apple iPhone 5 and Samsung Galaxy S3 (S III). The Razr i is the first Motorola phone to use an Intel processor and it gathered a certain amount of interest when it debuted so if you want to be one of the first to get hold of it then the UK details are coming up next.
This pricing and carrier news has come from Motorola itself as reported by Android Central. The first carrier is Virgin Mobile where the price will start at £23 monthly and it will be available through retail, online and telesales. Check out this Virgin link for more details. Another supplier will be Tesco who will offer the Razr i on various networks and tariffs at Tesco Phone Shops and also online here.
Next up is T-Mobile. Head to T-Mobile here for details and one example is the handset free with a £31 per month charge on the usual two-year contract. There's also Orange where the phone will also be free on a two-year contract at £31 per month. Head to Orange here for full details.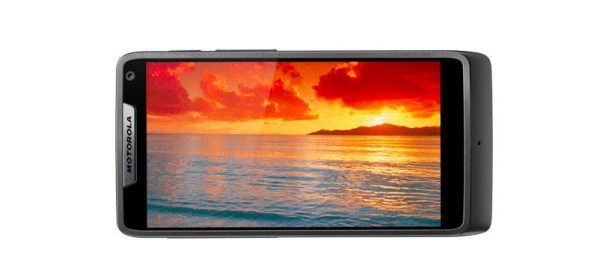 Finally the Razr i will be available through Phones 4 U. You can register your interest here and various carrier tariffs will be available. A brief reminder of key specs and features for the Razr i include a 2GHz Intel Atom processor, 4.3-inch AMOLED display, 1GB of RAM, 8GB of internal storage (expandable via microSD), an 8-megapixel rear camera with 1080p video capture and also a VGA front-facing camera.
It looks as though there are plenty of options for places to get the Motorola Razr i when it is launched in the UK. Will you be purchasing the Razr i? What is it about this handset that appeals to you? Why not let us have your comments about the Razr i.