YouTube on iOS 6, back to old school method
There's some intriguing news today for iOS device users who use the YouTube app but are unhappy with the latest version as it seems one ingenious developer has managed to install the odd school style YouTube on iOS 6, without having to jailbreak the device. We also have a video to show you the method in action so read on for more details.
Many iOS device owners are happily using the latest YouTube app but it has to be said that there are some people who have voiced their displeasure with the new-style app, although not to the same extent as complaints about the Apple Maps app. One of the features that some missed from the older version YouTube iOS app was the ability to upload video from the app. News then that one hacker has managed to get the old-style YouTube app working on iOS 6 might please many readers, although the method hasn't yet been revealed. However we're informed that the person who masterminded this, Daniel Levi, is in the process of coming up with an installation tutorial.
News of the old YouTube app successfully working on iOS 6 came to us from iDigitalTimes and you can view the video below showing the evidence that this has been achieved. Levi states that this is the first time that the iOS 5.1 YouTube app has been successfully installed on an iOS 6 device without the device already being jailbroken. His method took him around 48 hours to achieve on his iPhone 5 and Levi also claims that he didn't have to jailbreak the new iPad to get the new iPhone's native app suite working on the tablet either.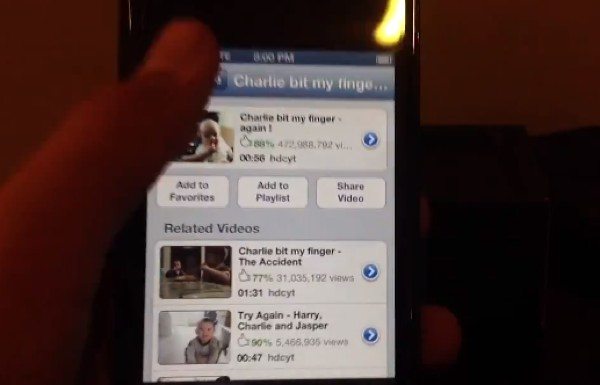 Although some of you may be eagerly waiting for details about how to get the old YouTube app working on your iOS 6 device, sadly you'll have to wait a little longer yet. However, as we said previously, a tutorial for how to do it is in the pipeline although we have no way of knowing how long this may take to appear. It's certainly interesting to hear that it can be done though and we shall, of course, keep readers informed with further developments about this.
Are you unhappy with the latest YouTube app and would like to return to the old YouTube on your iOS 6 device? Will you be waiting for the installation tutorial? Send your comments to let us know.